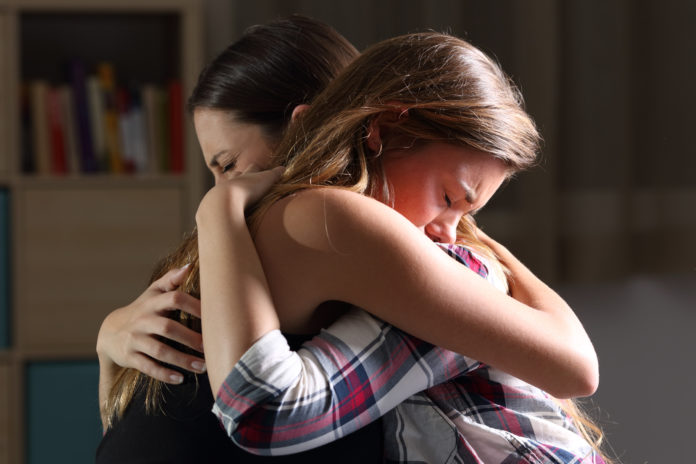 In collaboration with Roaring Fork Valley schools, Aspen School District, the Pitkin County Sheriff's Department, teen health organizations and all Roaring Fork Valley high school students and in-coming freshman, this globally live-streamed and recorded conversation will address the concerns of our community for the health of our youth, and will provide tools and resources to create that village that we all need, and hopefully begin to change social norms.

Helping Our Teens
Held at the Aspen District Theatre on May 20th, 5:30-7pm, the evening will consist of parents, young adults and mental health professionals sharing their stories to help us all to understand better the health issues our teens face today.

The evening will begin with a conversation between parents and their teen children and will address addiction, rehab and recovery, shedding light on the triggers that can lead to addiction, and what to watch for in the family. Guest speakers include Jamie Blume; experienced holistic wellness coach, professional mentor, certified mediator, a certified yoga instructor, and the Founder of "Along Their Way". Jamie knows what it is like to be a parent of a teen struggling with anxiety, depression, and addiction. Jamie's 19 year old son Eli will share his story. Also speaking will be local photographer Catherine Adams, and her 14 year old daughter who will share her story on being a sibling of a sister going through rehab. Catherine is the founder of Aperture of Hope photography workshop programs designed as a creative outlet for kids who are facing challenges in life. Ashley has also reached out and talked with kids in small group settings about how substance use affects the family and how they are not alone on this journey. Other speakers still tbd. Christina King, Founder of Aspen Strong, will moderate this conversation.

The second conversation will revolve around how we as a community may improve social issues and provide answers to questions from teens and families. Presenters include; Kathryn Sands, Aspen Family Connections Director; Sonja Linman, Glenwood Springs Middle School Prevention Specialist and Founder of Yampah High School; Christina Gorman, Southwest Regional Director of Clinical Outreach at Newport Academy; Pitkin County Sheriff Joe DiSalvo & Pitkin County Deputy Cameron Daniels (former counselor at Youth Zone); as well as other mental health professionals supporting teens.

Teens and principals from all the Roaring Fork Valley schools are being invited to participate. The health of our teens in our valley has been of major concern, and the time is now to have this live-streamed global conversation addressing teen health.

This will be great opportunity to promote the materials of our local health organizations, teen rehab centers, wilderness programs and therapeutic boarding schools, as well as other organizations helping families and teens.
Aspen Connect Producer
Jillian Livingston is the Founder and Executive Producer of the blog AspenRealLife.com and the networking organization, Aspen Connect. A brand influencer, connector, motivational speaker, travel writer, vlogger and mom of three teen boys, Jillian produces Aspen Connect inspirational human interest conversations that are live-streamed and distributed to an engaged audience of over 30K monthly followers.

Thus far she has produced nine monthly Aspen Connect conversations to sold out houses at prominent Aspen locations.

Click HERE For Your Aspen Connect Tickets.