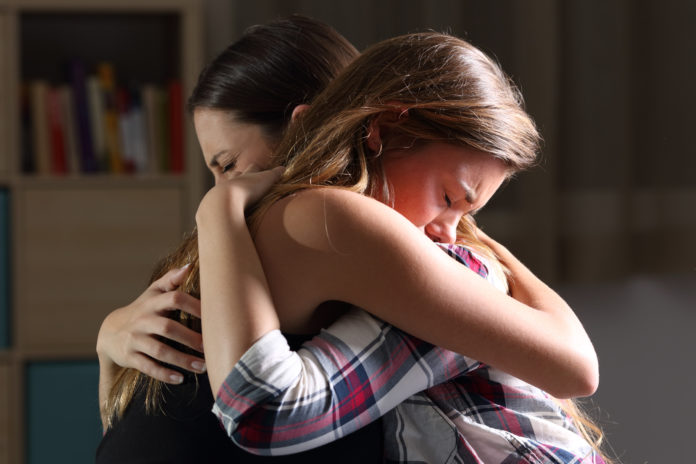 The health of our teens in our valley has been of major concern, and the time is now to have conversations addressing teen health.
This globally live-streamed and recorded conversation addresses the concerns of our community for the health of our youth, and provides tools and resources to create that village that we all need, and hopefully begin to change social norms.

Helping Teens Guest Speakers

Moderators: Aspen Strong Founder Christina King and Liz Means, Executive Director for A Way Out.
Jamie Blume, experienced holistic wellness coach, professional mentor, and Founder of Along Their Way. Jamie will be sharing the platform with her 19 year old son Eli.
Catherine Adams and her 14 year old daughter Ashley will speak to what it's like to be a sibling of a sister going through rehab. Catherine is the founder of Aperture of Hope, photography workshop programs designed as a creative outlet for kids who are facing challenges in life. Ashley has reached out to and spoken with kids in small group settings about how substance affects the family letting them know that they are not alone on this journey.
E.B. Nix, the Family Engagement Coordinator/Child Welfare Caseworker for Pitkin County's Adult and Family Services Department. A recovering addict and alcoholic almost 4 years sober, E.B. began coping with life with alcohol and marijuana, ending up being admitted to Valley View Hospital's ER from alcoholism, a day where she knew she needed to make a choice of living or dying. She chose life. E.B. celebrated 4 years of being sober this past May 5th, 2019 and is honored to share her message of hope, the importance of connections, self-forgiveness, self-compassion, and to never give up on yourself.
Bruce Benjamin, Pitkin County Juvenile Investigator addresses the laws for teens and the legal consequences for contributing to the delinquency of a minor.
Powerpoint Presentation by Sonja Linman, Glenwood Springs Middle School Prevention Specialist and Founder of Yampah High School (stay tuned for slides).
Dr. Sabrina A. Adams, MD Emergency Medicine
Lance Nabers, Aspen Mind Springs Development Director
Katherine Sand, Aspen Family Connections Director
Sonja Linman, Glenwood Springs Middle School Prevention Specialist and Founder of Yampah High School
Craig Farnum, PhD, NCC School Based Clinician, Aspen Hope Center.
Pitkin County Deputy Cameron Daniel, Roaring Fork Valley 3rd generation native and Level II Certified Addiction Counselor.
High school students are invited to be Aspen Connect Ambassadors and sign up to volunteer at the Aspen District Theatre. Ambassadors will be asked to meet and greet guests and attend the symposium (those attending AHS will receive a total of 4 volunteer service hours + more for recruiting others). This will be an excellent community service to add to your portfolio, not to mention an extremely informative evening for all.
** Complimentary tickets are being offered to students ages 13-21, health professionals, teachers and families in need. I also hope to bring in a Spanish Interpreter for the evening. Reserve your tickets now.
Aspen Connect Producer
Jillian Livingston is the Founder and Executive Producer of the blog AspenRealLife.com and the networking organization, Aspen Connect. A brand influencer, connector, motivational speaker, travel writer, vlogger and mom of three teen boys, Jillian produces Aspen Connect inspirational human interest conversations that are live-streamed and distributed to an engaged audience of over 30K monthly followers.

Thus far she has produced nine monthly Aspen Connect conversations to sold out houses at prominent Aspen locations.

Click HERE For Your Aspen Connect Tickets.