Private Yoga Classes with Dee Ann Special
Studio 517
Studio 517 is a new art collaborative in Aspen located below the Harvey Preston Gallery. Created by gallery owner Sam Harvey to support local artists during these troubling times Studio 517 has approximately 15 affordable studios where artists create and display their work. Harvey's intent is to help enhance the artist community and bring back the vibrancy and art culture that he experienced when he moved here in the early 90's. Artists include but are not limited to; Matty Davis, Sunni McBride, Alan Madero, Tony Thomas, Nori Pao, Miesha Gibson & Axel Livingston. The public may visit the artists and purchase their items. Masks are required.
Carbondale Clay Center 22nd Annual Cup Auction
~ December 9th – 13th, 2020 ~
This event serves as one of Carbondale Clay Center's largest fundraisers and features hundreds of original, handmade ceramic cups on display in the CCC Gallery for viewing and for purchase via online auction. With our continued growth in student enrollment, community outreach, and new programming through this time of COVID, support for CCC is crucial now more than ever . All sales from the Cup Auction go directly towards benefiting the Carbondale Clay Center.
ONLINE AUCTION
This year, the Annual Cup Auction will be hosted as an online auction. Bidding will begin December 9th at 3 pm MST and end December 13th at 8 pm MST.
IN-PERSON VIEWING
All cups will be on display in the CCC Gallery starting December 9th through December 13th. Masks are required while inside the gallery, and max occupancy in the main building is 10 people. Please be considerate and follow social distancing requirements.
Pamè Jewelry at Kali's Aspen
Kali's Aspen is a fashion forward boutique where uptown chic meets downtown vibe with a reputation for styling women. Located on 525 E Cooper Ave, upstairs, Ste 209. Near Salon Tullio and Betula.
Pam Sweeney's jewelry is designed from Pam's adventurous, athletic and feminine customers. The type of women (and men), who are attracted to the unique and authentic, and who want pieces that they never have to take off, whether heading into the mountains, the ocean or the Oscars, Pame Designs Jewelry is best layered and worn all the time.
The Aspen Cookbook was started by the Aspen Young Professionals in conjunction with the Aspen Board of Realtors in the midst of the craziness of 2020. With the idea of bringing community and delicious recipes to the Aspen area, The Aspen Cookbook features well-known recipes from chefs in the area. Sales from the 100+ recipe book help support local restaurants in need. Head to their Instagram for more information on their recipes.
Aspen Emporium & Flying Circus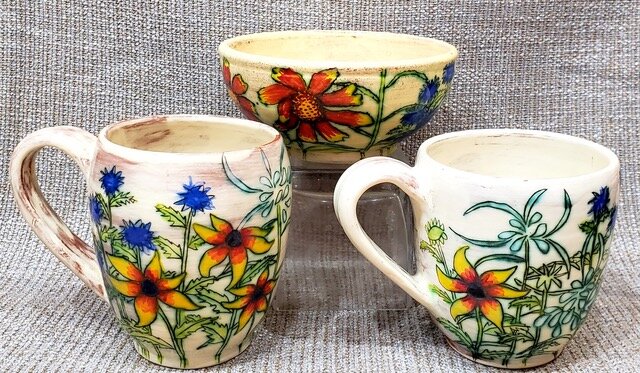 Aspen Emporium & Flying Circus has an offbeat creative energy in a ginger bread brightly painted 100 year old Victorian miners cabin. It is an experience as much as a retail shop – of the "Oh my gosh, you've got to see this place" variety with barely controlled mayhem to dazzle and delight.
Experience more than 70 local artists from carrots to electric cars, a "barkery" with all-natural dog biscuits, farm fresh eggs, jewelry fashioned from old silverware, and lots more – like chocolate truffles, photography, vintage clothing, pasta, honey, kids' clothing, cashmere, hula hoops, and even an oxygen bar, as well as Aspen's only oil and vinegar tasting bar.
Virtually everything has been repurposed – shelves made of yardsticks, a chandelier made of mason jars, light fixtures made from kitchen colanders. When you need a break from shopping and gawking, wander outside and enjoy swiveling stone chairs in the beautiful garden filled with one of a kind yard art!
Action in Africa's 6th Annual Winter Fundraiser
Catering to the sensibility of a sophisticated ski town, PCDG offer an eclectic mix of creative boutique designers and wearable fashion basics. Aspen's oldest clothing retailer, Pitkin County Dry Goods continues to deliver renowned customer service and innovative style to a loyal local and international clientele.