NOMO FOMO – check in weekly to find our top weekly event picks happening in Aspen and our Roaring Fork Valley.
** PLEASE ONLY SUBMIT ONCE. BASED UPON APPROVAL, EVENTS WILL BE PUBLISHED WITHIN 12 HOURS OF SUBMISSION. YOU WILL NOT GET A CONFIRMATION THAT THE EVENT WAS SUBMITTED. 

Aspen Business Connect Coffee Chats at True Nature Healing Arts
Recurring event
see all
May 26, 2022
@
10:30 am
–
11:30 am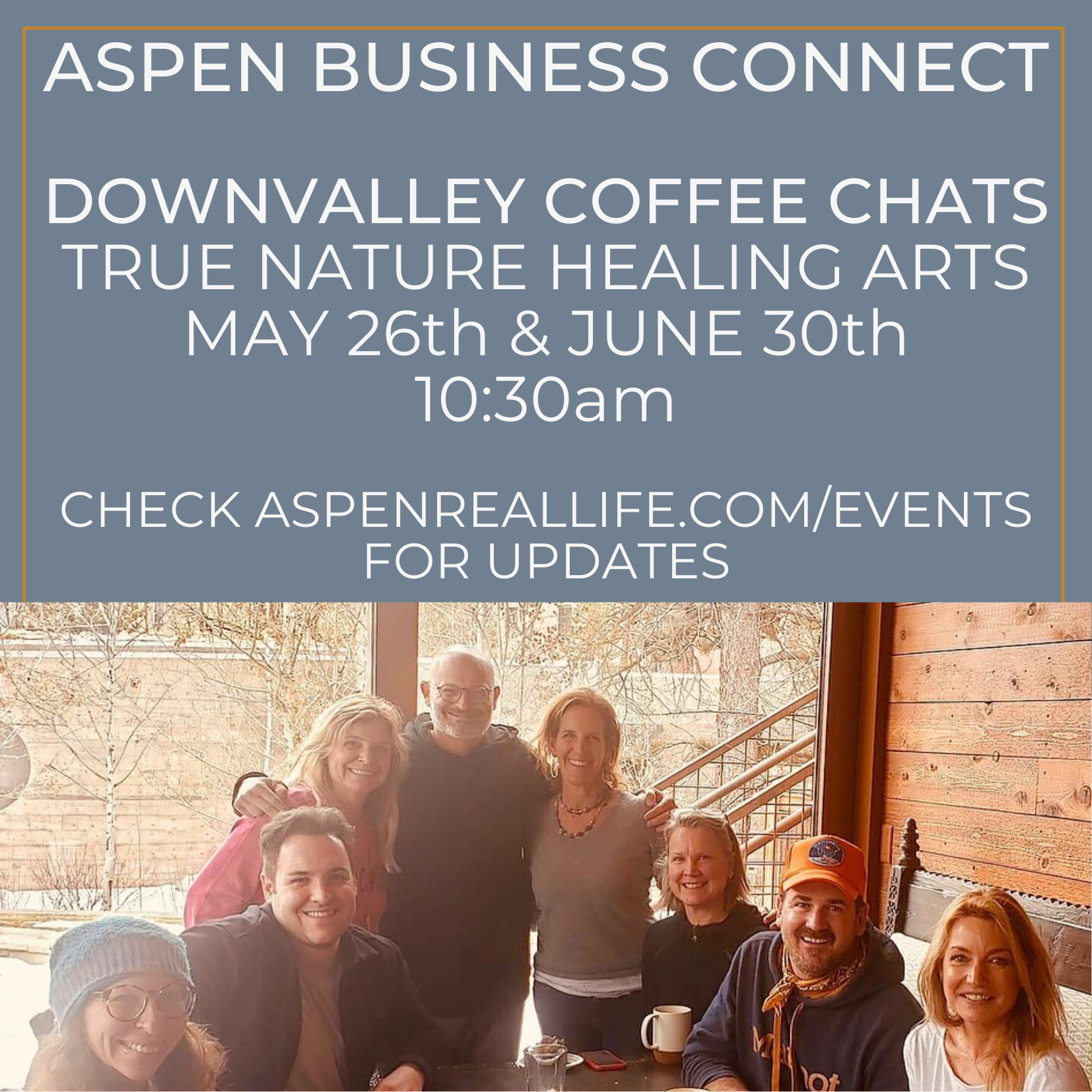 At Aspen Business Connect, the top business professionals of our valley are invited to join our network for their outstanding products and services. Invites are based upon referrals from those who have experienced their work. From designers to content creators, financial planners, and matchmakers, together we are creating an incredible culture of community and support.
Coffee chats are for members only in Carbondale at True Nature Healing Arts in the lounge adjacent to the boutique next to the front desk.
Conversations are led by founder Jillian Livingston with a purpose for our members to get better connected to one another. Please come early to get your coffee order in and then each person will have a few minutes to introduce themselves and give us updates on their work, or business needs. Sign up for a yoga class on the days of our chats and experience a full morning at True Nature Healing Arts.
Check for "Aspen Business Connect" updates monthly on our calendar at https://www.aspenreallife.com/aspen-events/. Be sure to register for each chat. Only 12 spots are available each month at True Nature and 20 at Here House Club in Aspen.
Members may bring one new guest to our coffee chats, someone who they admire for their work. That guest may only join us again if they become a member. Email [email protected] with questions.