NOMO FOMO – check in weekly to find our top weekly event picks happening in Aspen and our Roaring Fork Valley.
** PLEASE ONLY SUBMIT ONCE. BASED UPON APPROVAL, EVENTS WILL BE PUBLISHED WITHIN 12 HOURS OF SUBMISSION. YOU WILL NOT GET A CONFIRMATION THAT THE EVENT WAS SUBMITTED. 

Nathaniel Rateliff & the Night Sweats-Belly Up Aspen
December 10, 2022
@
8:00 pm
–
11:00 pm
It took Nathaniel Rateliff & the Night Sweats less than five years to become one of the most recognizable new forces in contemporary rock 'n' roll. Since 2015, Rateliff has led his denim-clad, horn-flanked Night Sweats, supplying the zeal of a whiskey-chugging Pentecostal preacher to songs about this world's shared woes. They've had hits, sure, but their combustible mix of soul and rock quickly cemented them as the rare generational band who balanced ecstatic live shows with engrossing and rich records. To wit, is there any other modern act capable of revving up stadium crowds for The Rolling Stones while also appearing on Saturday Night Live and CMT Crossroads and at NPR's Tiny Desk in short order?
When Rateliff returned from his pandemic-truncated solo tour in March 2020, he struggled with the same question that vexed so many of us then—what now?Fortunately, he returned to his Colorado homestead and penned a set of songs that synthesized his introspection with his anthemic inclinations. The result is The Future, the third Night Sweats album but the first to capture this octet's true depth and breadth. An instant classic of 11 songs, the album presents something more sustainable, interesting, and indeed open—a songwriter and band growing into bigger questions and sounds, into a future that allows them to remain recognizable but be so much more compelling than some denim-clad caricature.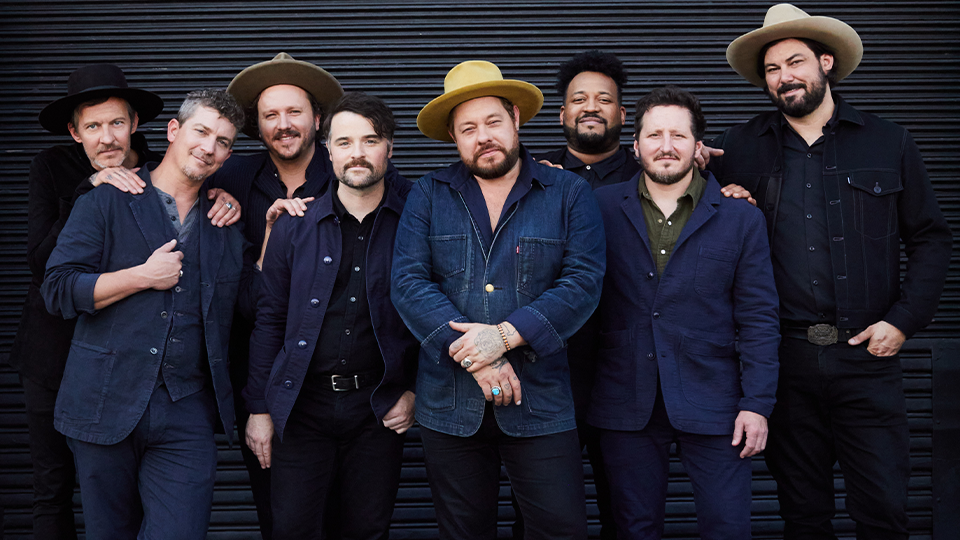 For more information on upcoming events, visit Aspen Real Life Events to stay up to date!