Explore Booksellers in Aspen
Dr. Seuss was wrong; most of us haven 't gone anywhere in 2020.  During this pandemic it's natural to dream about all the places we might go…next year, but for now, I'd be happy to spend the weekend in Explore Booksellers in Aspen, which has a restaurant, the Pyramid Bistro, upstairs. Pyramid was the first vegetarian restaurant in Aspen and now deemed the first nutritarian restaurant thanks to its innovative chef Martin Oswald, who works closely with Joel Fuhrman MD.  According to best-selling author Fuhrman, who came up with the word nutritarian, "it describes a person who seeks to eat the most nutrients per calorie."  
Health food aficionados likely know that nutritarian cooking is a nutrient-dense plant-rich style of eating allowing for small amounts of meat. It is reputed to slow aging and prevent or even reverse chronic illnesses. Chef Oswald's dishes are flavor packed and brimming with vegetables such as Chioggia beets, Olathe corn and Swiss chard supplied by local farmers.
In case you are a visitor to Aspen, Explore Booksellers and Pyramid Bistro are housed in a classic Victorian on Main Street, replete with a white fence bordering the front porch. You can't miss it. Whenever I'm in town, I stop by to browse for books and treat myself to lunch upstairs. 
Due to Covid-19, the last time I was in Aspen the Explore was closed. It's still closed but is taking phone orders. You can call 970-925-5336 between 10 am and 5 pm daily or send an email to staff@explorebooksellers.com I remember bags of books lined up on the porch looking like orphans waiting to be picked up by kind readers.  As I couldn't go into the store, I went around back and up the stairs to have lunch with my friend Judy on Pyramid's small deck.
It was a special feeling to sit in tranquil surroundings and be served by attentive Bu, who couldn't have been more helpful. I feel healthy just looking at Chef Oswald's culinary creations. All the soups on the menu are scrumptious. Judy ordered the Thai Butternut Squash Soup followed by the appetizing Mango Spring Rolls. As for me, I savored each bite of a light and flavorful English Pea Tortellini in a leek and tarragon broth.  Gwyneth Paltrow, eat your heart out!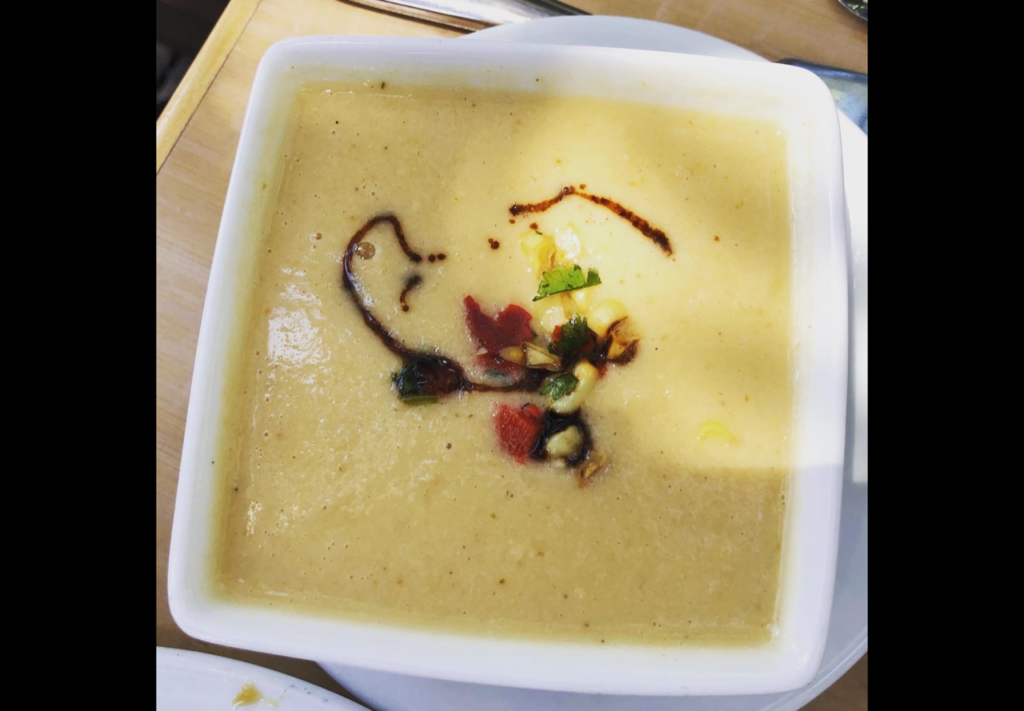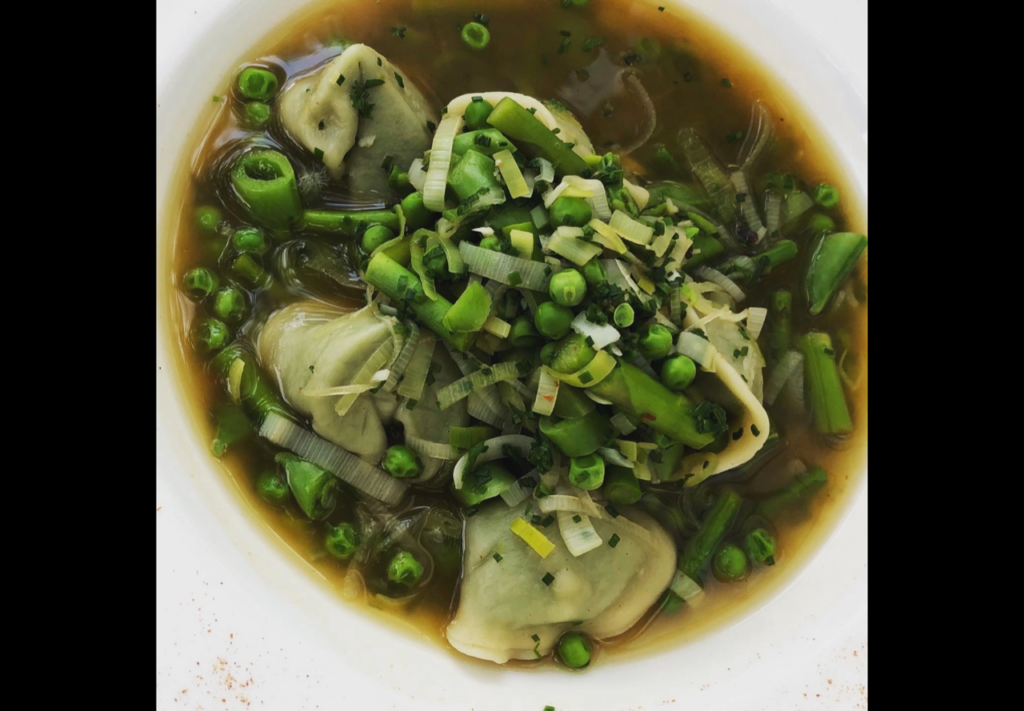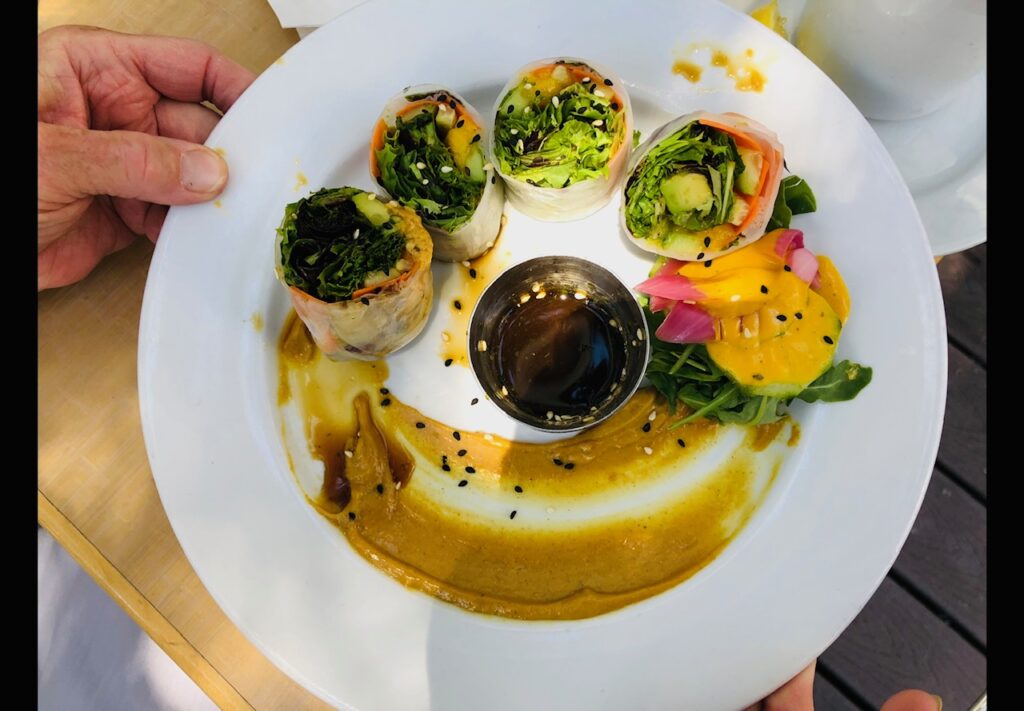 From the select wine list, Judy and I had a glass of Grayson Chardonnay with its notes of green apple and vanilla. A full array of teas and juices is also available. Check out the menu at pyramidbistro.com where you'll find plenty of creative mouthwatering dishes such as Kaffir Lemon Shrimp and Lemongrass Tofu with forbidden rice. All entrees are accompanied by a variety of vegetables. Good food, good service and good value in pleasant surroundings is hard to beat.  
I missed not being able to browse in the bookstore after lunch. Every nook and cranny on the ground floor is familiar to me including the area at the back where former owner and founder Katherine Thalberg used to sit with her big furry Malamute 'Kanute' by her side. She was the daughter of Norma Shearer and married to Bill Stirling, a former mayor of Aspen.  I can picture Thalberg's long gray hair and oversized glasses, her presence still felt as if she were watching over us readers.   
Sometimes when heading upstairs to look at specialty books such as travel, food and wine, I will pause and look back to survey the rooms below as if I can't believe my good fortune there's even more to be viewed upstairs as well as one of my favorite restaurants.
Especially during these stressful times, I worry about the future of many Aspen restaurants whose staff is like family. The beloved Explore booksellers and other businesses have been on the verge of closure too. It has to be a perilous situation. You can help support local restaurants by buying gift cards and independent bookstores like Explore by ordering books.  
At long last, with the arrival of vaccines to combat the coronavirus, there is cause for optimism.  So here's a toast to 2021 and best wishes to all of you for a very Happy New Year!
2020 Food, Wine and Travel Book Suggestions
Wine Girl by Victoria James, Ecco Press. One of the best memoirs I've read in the past few of years. Candid and captivating, Wine Girl is an inside look at the world of wine in all its tarnished glory.
Wine Simple by Aldo Sohm, Clarkson Potter. This is an approachable guide to wine by one of the most knowledgeable sommeliers in the business. Sohm, who is Wine Director at Le Bernardin, also has his own wine bar nearby—a must visit when in NYC.
Always Italy by Frances Mayes, with Ondine Cohane, National Geographic. Explore Italy with Mayes and Cohane, who advise you where to go, stay, eat and drink.
Entertaining Chic by Claudia Taittinger, Rizzoli   The Taittinger Champagne Family's Insider Tips for Elegant Entertaining. Recipes included.
Modern Comfort Food by Ina Garten, Clarkson Potter   America's most popular home cook's 12fth cookbook features recipes such as Boston Cream Pie and Smash Hamburgers, the kind of food that will comfort you and those around you during these stressful times.
Cravings by Chrissy Teigun, Clarkson Potter.  I'm a bit skeptical about celebrity cookbooks, but Teigun is the real deal who cooks with pizzazz and writes about it in her own distinctive voice adding zing to even classic dishes such as Cacio e Pepe. John Legend is a lucky man.
Ottolenghi Flavor : A Cookbook, Yotam Ottolenghi, Ten Speed Press. Ottolenghi is  known for his Mediterranean style of cooking with the focus on vegetables. In his latest cookbook he teams up with his Test Kitchen's Ixta Belfrage to reveal how flavor is amplified in his plant-based recipes.
CONTRIBUTING WRITER: Annette Gallagher Weisman is a freelance writer who has been coming to Aspen for a long time. An award-winning essayist, she writes about food, wine, books, and travel. Annette has been published in several national and regional publications including People, TheWineBuzz, and EdibleAspen. In her spare time, Annette is an avid reader, cook, and tennis player, and was once told by an Aspen ski instructor "You don't ski badly for an Irish person."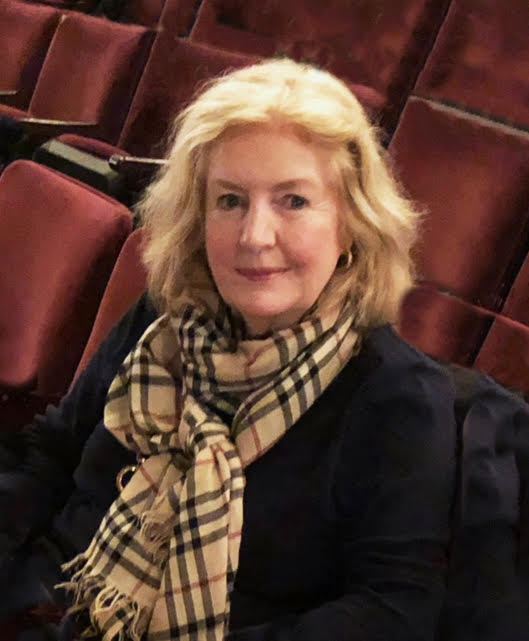 ###