The Direct Source From Your Local Farmers and Craftsmen
The other morning I woke up early to meditate and make my Lattè from Craft Coffee House Basalt coffee beans. The beans were a special delivery from a close friend who had dropped them at the top of our treacherous driveway. A huge fan of Craft, it was her token of love to one of her favorite coffee shops, and to her girlfriends who all dreadfully miss our special times together, away from the madness of our (what seems like now) abominable schedules.
I then joined King Yoga for a rocking live yoga class, rejuvenating my spirit and dissolving my feelings of inadequacy for being unable to help our world on a larger scale.
Returning to bed to snuggle with my hubby, I received a call from Dri and Mitch of Craft, telling me that they had a new startup called, The Source. They said that they were on their way up to deliver a basket of goods gathered from local farms and small businesses.
Local farms and businesses? Fresh produce? With a family with cold-induced asthma issues and a husband who has gone down hard in the past with pneumonia during flu season, we have been staying away from the grocery store as much as possible. Just a small Cilantro leaf sends my senses through the roof with a desire for more fresh produce. I have moments where I find myself standing in the kitchen dreaming of recipes beyond my reach filled with fresh cheeses and greens, instead of the large American meat dishes I have been preparing that I find completely unappealing. The phone call was all I needed to incentivize me to jump out of bed and even change out of my pajamas and put on some mascara. Guests were coming with goodies.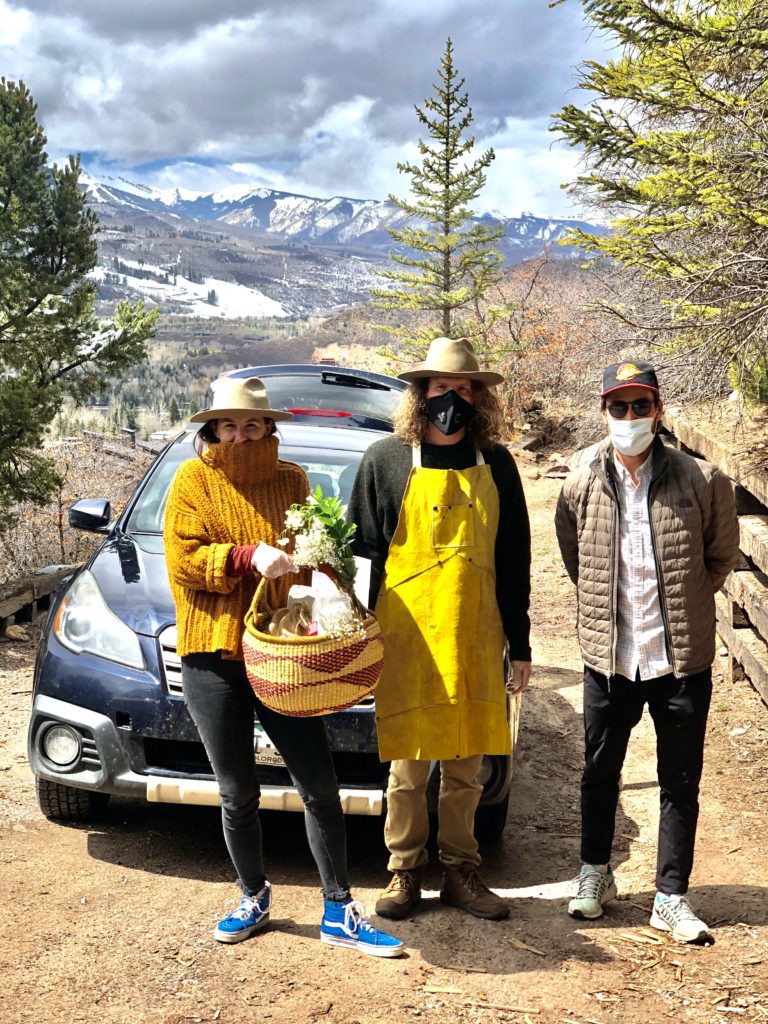 Our New Norm
So many of us are doing our best to remain positive and cope with an impossible situation that we were completely unprepared for. Mustering the emotional energy needed to adjust to family members returning home from college, uprooted from their lives sans parents, and younger children completely yanked away from friends and sports replaced by homeschooling and an X-Box screen, we adjust, and rather than worry about what's to become of us, we innovate.
Entrepreneurialism
This is where The Source steps in. Rather than wait for the storm to blow over, Dri Liechti, Mitch Holdsworth, and Patrick Sullivan thought about a way to continue to generate income for themselves, as well as our local farmers and artisans, creating "The Source" to bring the farms to us. And let me tell you that the basket was filled with everything I have been daydreaming about, from freshly cured bacon, farm eggs, hot sauce, and more coffee beans, to delicious salad greens with Nasturtiums, Hat Larder hot sauce, Wise Bars CBD-infused bars, and chocolate, with a sinful loaf of Shepherd's freshly baked bread and spiced Jumpin' Good Goat Dairy cheese, full disclosure – we ate it all in one sitting. There even were tomato seeds included to plant our own stalks. We had a feast that night.
by supporting the small-scale farmers and producers who lovingly steward their land and enrich their communities, our model helps rebuild a regional food system that can sustainably feed us.

The Source offers you fresher, healthier, tastier food with far less environmental impact and brings you closer to our local farmers.

The Source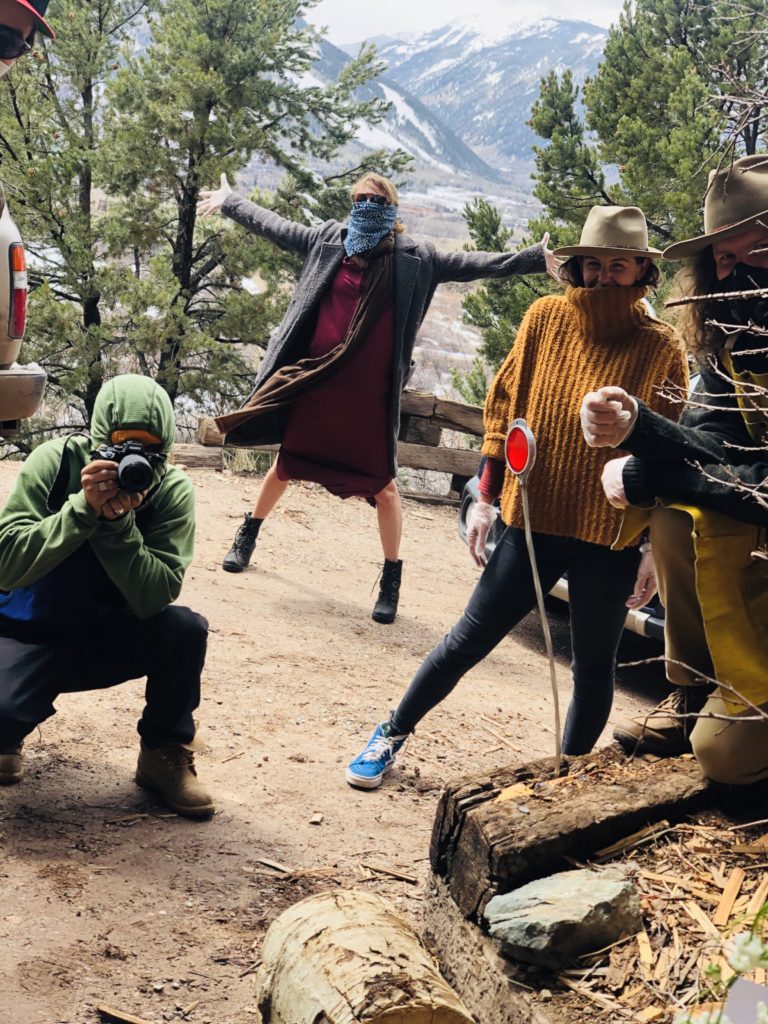 Local Market Baskets
Baskets from The Source are local and all products are purchased fairtrade and are delivered every Wednesday and Saturday to your doorstep.
The first delivery will be Saturday April 18th. All Essential Basket orders must be placed by Thursday, April 16th, by afternoon (MST).
The Source Contact Information
Hours : Sun – Sat // 8:00am – 6:00pm
Email : community@thesource.delivery
Phone : 970.977.9916
Local Farmers and Artisans with The Source
Jumpin' Good Goat Dairy Potter Farms Elevated Elixirs Wisebars