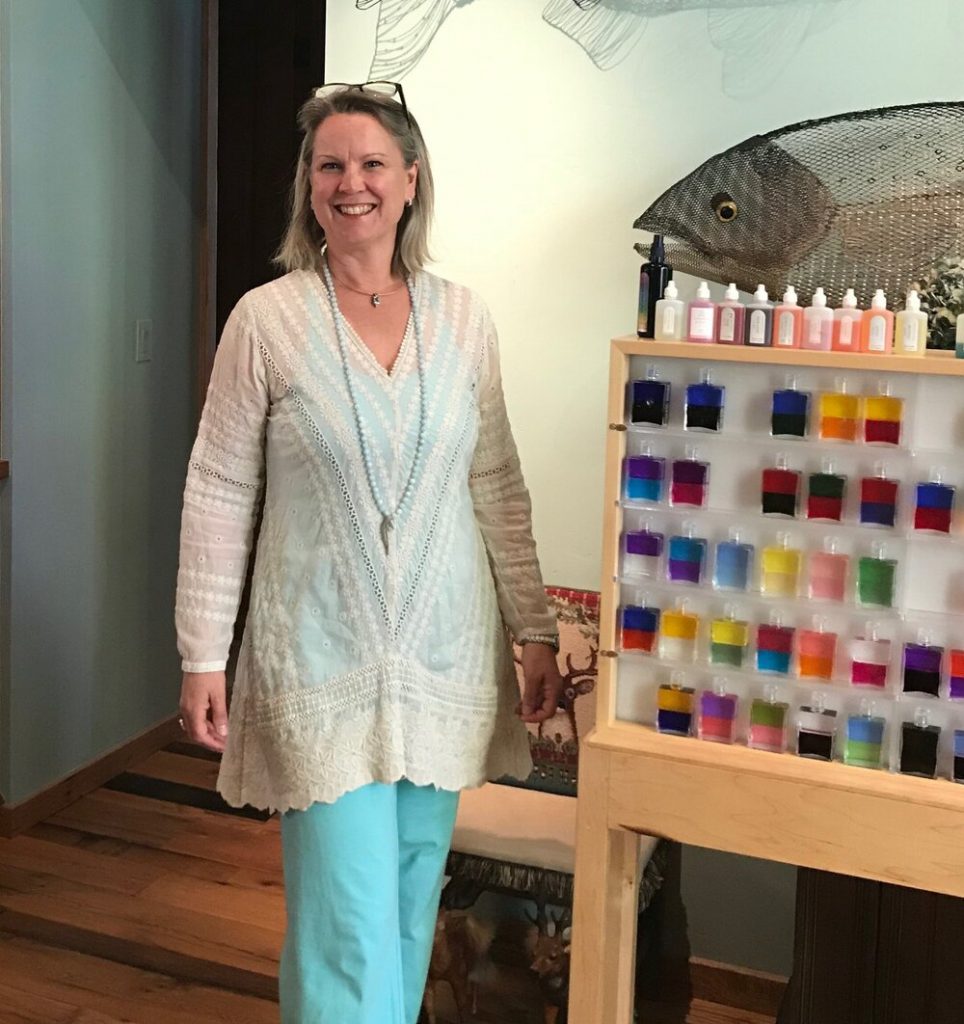 Soulight Therapies
AURA-SOMA® PRACTITIONER AND TEACHER
Jacqui Forster
Practitioner & Teacher
Phone: 970 404 2806
Email: jacqui@soulighttherapies.com
Website: https://www.soulighttherapies.com/
Soulight Therapies was created as a business entity to allow you to see yourself as light, through beautiful tools such as Aura-Soma®.  Our essence or light is at the core of our being – it could be described as our soul. The two words soul and light bring together the understanding that we are all energy.  Through this understanding, it is easy to see that we are all part of an immense universe, connected in a way that can at times be difficult to understand.
Aura-Soma® is a tool that has been useful in my life to recognize the aspects of myself, or my light, that is out of balance or out of alignment with the direction I desire or feel guided to go in.
I grew up in Australia, and for as long as I can remember, I have had a relationship with my higher power and have desired to know the meaning of spirituality and what part my soul plays in that.
When I moved to the USA in 2006, with my two children, I embarked on a journey that now sees me practicing Aura-Soma® at True Nature Healing Arts in Carbondale.  I teach skiing and am married to a wonderful man and we have 5 beautiful children between us.
My greatest joy is to draw closely to nature and feel grace.  I am inspired by this and my offerings or gifts reflect the desire to assist others to find their joy and encourage them to live in it.