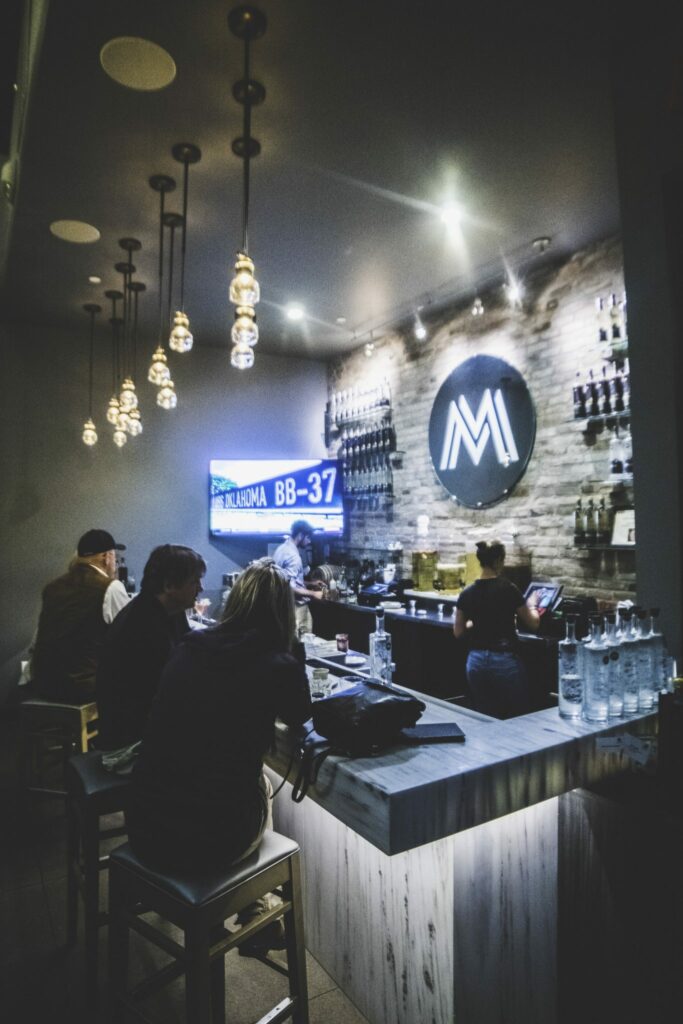 Connie Baker & Carey Shanks
Phone: (970) 963-7008
Email: [email protected]
Marble Distilling Company's handcrafted, artisan spirits includes Vodka, Gin, Liqueurs, and Whiskeys being barreled for future release. Their small-batch spirits are pot distilled using Colorado grown grains and pure Crystal River spring water using 100% American made distilling equipment.
A 250 gallon copper pot still is showcased in a steel tower fronting Main Street. MDC utilizes handmade, open cypress fermenters similar to the finest, old-world Whiskey producers.
MDC's Tasting Room features a Marble bar cut from a slab of Yule Quarry Marble from just up the road in Marble, CO – the very same stone you will find at the Lincoln Memorial.
MDC's Crystal River Vodka 80TM is filtered through crushed Yule marble enhancing its distinctive taste and smooth finish.
With two patios overlooking Main Street, there is plenty of room to relax in front of the outdoor fireplace with a Vodka 80 cocktail after touring the distillery.
A members-­only Barrel Club houses personal "baby barrels" and provides special offerings, in addition to access to the private Whiskey Club Lounge for sampling members' whiskey during the two year + aging process.
Enjoy contemporary luxury at The Distillery Inn in the heart of downtown Carbondale. Five King sized rooms boast hand-­‐selected sustainable materials, sophisticated finishes and elegant linens. Luxurious bathrobes, slippers and organic bath amenities compliment the oversized bathrooms. All rooms offer a fireplace and private balcony with breathtaking views of Mt. Sopris, while the garden level room offers a private courtyard with outdoor fireplace.
They also have Marble Bar Aspen in The Aspen Mountain Residences (formerly known as the Hyatt Grand Aspen) 415 East Dean Street