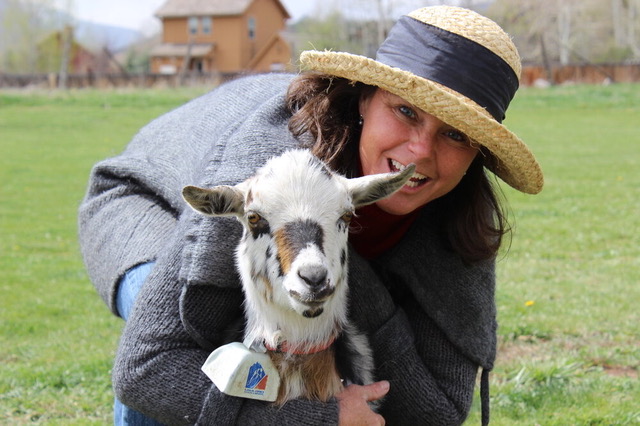 Rockstar Readers
"Once you learn to read, you will be forever free." — Frederick Douglass
Julie Lang
Owner
Phone: 970-379-1728
Email: [email protected]
Website: https://therockstarreaders.com/
Upon my arrival in the Roaring Fork Valley 26 years ago I started a family and found myself busy teaching art classes, art camps, ski school, and horseback riding. In 2017 I became aware my youngest child is dyslexic. It was a gut instinct because I myself am dyslexic, and, after having my son tested I found my instincts to be true. Knowing firsthand what it is like to struggle with reading, I understand how humiliating it can be to the poor reader in the class. This promoted me to explore my son's options. I do not want my child or any child to suffer the low self-esteem being a struggling reader can promote.
I joined the International Dyslexia Foundation and become Certified in the Wilson Reading Program. The program is stylized and designed not only to teach dyslexic children but to teach all children who struggle with reading no matter the learning difference. After teaching this program to children over the past four years I have experienced what a difference individualized reading tutoring can make in a child's reading performance and self-esteem.
One-on-one tutoring with a high-quality, trained reading instructor makes a world of difference for a child. Unfortunately, this type of specialized instruction can be expensive and financially prohibitive for many families. So I founded The Rock Star Readers(a nonprofit) which provides tutoring on a sliding fee scale based on household income. The mission is to help all children who struggle with reading to not only become good readers but to enjoy reading and know their genius.
What brought us to this valley:
Lucky for me my parents are avid skiers who began visiting Aspen in the early 60.  They had 5 girls together who they raised as ski racers. When we were teens my father began to bring us to Aspen for Spring break.  I knew at 14 that Aspen would be my home someday.
I went to school in North Carolina. Worked in New York City for five years, got married then moved to the Roaring Fork Valley in the spring of 1995. We bought a house in Carbondale had three kids and we are still here 26 years later. I love the Valley from top to bottom.
3 Favorite Spots:
Camping at Chapman Lake Reservoir
Our Friend's Log Home on Ruedi Reservoir