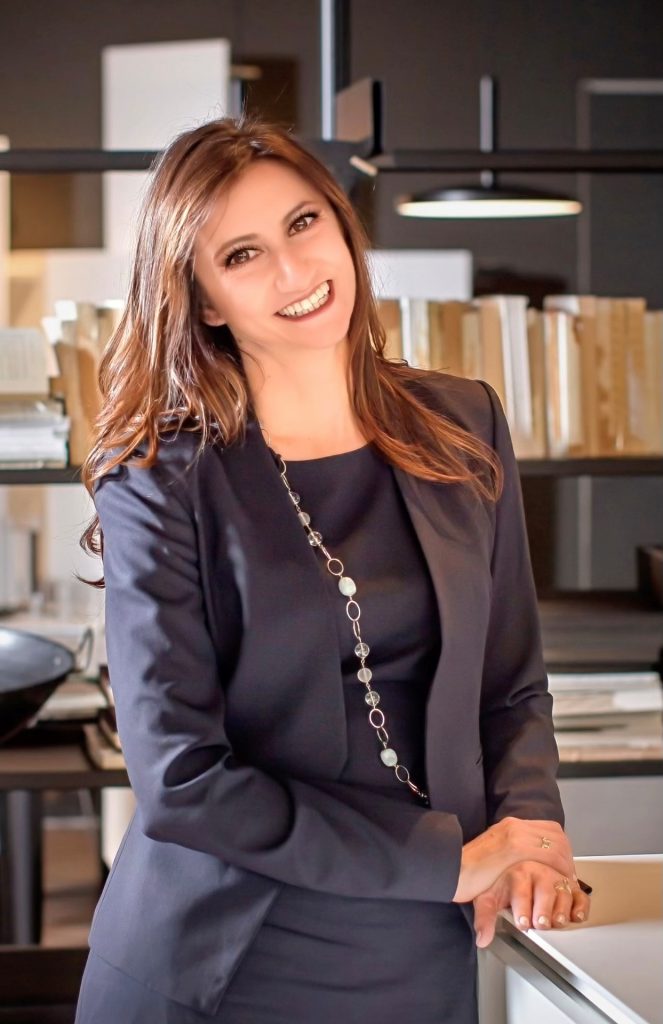 Santini Studio
Architect, Interior Designer and Licensed Contractor
Chiara Santini
Owner/Founder
Phone: 773.469.0550
Email: chiara@santinistudio.com
Website: http://www.santinistudio.com
Chiara, owner, and founder at Santini Studio, is an architect, interior designer and licensed contractor. With over 20 years of experience driving artistic designs for high-end new constructions and renovations, she loves working alongside her clients, finding creative solutions that match the uniqueness of each project.
Prior to moving to the United States, Chiara oversaw teams designing high-end hotels, restaurants, residential houses, and condos. Her projects can be found all across the globe: Tokyo, Jerusalem, Tel Aviv, Milan, and Lake Como, just to name a few.
Born in the Italian Alps to a family of architects and builders just a few miles south of Switzerland, Chiara has a deep passion for Alpine architecture, design, and lifestyle. After graduating with a degree in architecture from Polytechnic of Milan and attaining her architectural license in Italy, Chiara worked with renowned architect and designer Piero Lissoni for over 5 years. Under Piero's supervision, she developed a deep passion for interiors along with an unmatched attention to details, from initial design to construction.
Following her loving husband, Chiara left Northern Italy and moved to Chicago. There, she landed at Solomon Cordwell Buenz, one of the top architectural firms in the United States. As their Interior Design Director of hospitality and residential projects, Chiara supervised large teams working on numerous multi-family and hospitality projects across the country: Country Club Towers II and III in Denver, Hanover Montrose in Houston, Northshore in Austin, A'Alii Design Concept in Honolulu, 505 in Nashville, Hub50House in Boston, and Moment, 465 N Park, Marquee at B37, Elevate and 1001 South State in Chicago.
What brought us to this valley:
The first time Chiara was in Aspen was in 2008 she dreamt of having the opportunity to work and serve clients, building their desired spaces in the Roaring Fork Valley. When she and her husband met Pam Duke and Greg Wisener, they immediately jumped at the opportunity to join their amazing team. Working in a location that is reminiscent of her beloved Alps is a dream come true.