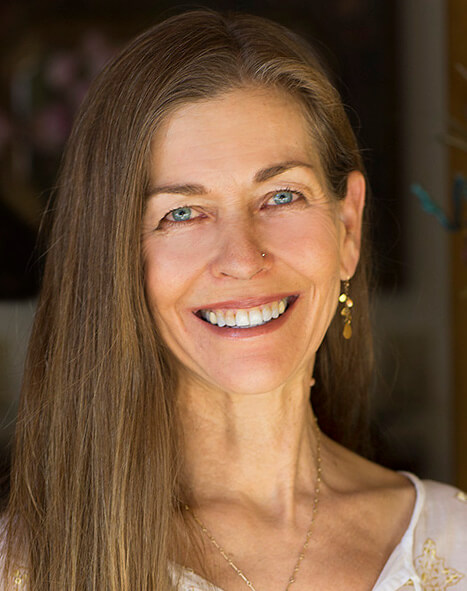 Swan Sage
Meditation, Ayurveda, Aromatherapy
Candice Claire
Owner
Phone: (970) 948-7525
Email: candice@swansage.com
Website: https://swansage.com/
I believe our biological age, not chronological, determines the quality of our lives. Our biological age is reflected back to us by our habits and how we choose to live daily life. Our bodies are miraculous and always seeking healing and balance. When we harmonize with that process by taking responsibility and actions that support the signals being given, we can find bliss! Ayurveda means science or wisdom of life and it is the oldest and most valid healing system on the planet. In 2009 my body was definitely giving me messages that I was out of sync. I was a mother of a 10-year-old and had suffered insomnia, fatigue, and family stress. For a short time, succumbed to taking Ambien recommended to me by a doctor who told me it was not addictive or harmful. I found otherwise on both counts and chose to get rid of them and seek real, natural solutions. I had been interested in meditation for some time and like most people felt I couldn't do it. Synchronistic opportunity took me to the Chopra Center where I learned to meditate and received an introduction to Ayurvedic lifestyle practices. This, looking back, was a life-changing moment. I've never missed a day of meditation since and found my passion and dharma (purpose in life). Shortly after that experience, I enrolled in the certification process to become a teacher of their excellent meditation course and next, their Ayurvedic lifestyle course.
I practice from a context of Ayurveda, natural healing, and wisdom gained from personal experience. We have everything within us to heal physically, emotionally, and mentally. Nature provides what we need to balance what has become unbalanced. Often we need to detoxify first so we may receive the results we desire. In the process, it is helpful to don the wings of patience and persistence!
Your first visit is a conversation identifying what your pain point is and ensuring confidence in a safe, nonjudgmental space so you may be vulnerable enough to embark on the journey and education to create the desired transformation.
As I went through my journey of falling apart and choosing a new path I discovered how I had a very natural gift in sharing these practices with others. I've been told over and over again that I take complex information and convey it in a way that's easily understood and implemented. I am keen on connecting with people's needs and work very organically. I dislike formulas and work from an authentic and real place! I am naturally empathic and love working with people.
I offer a very practical and effective Ayurvedic course called Body Bliss. Over 10 weeks you will learn the 10 most important ayurvedic lifestyle practices AND practice in real-time with coaching support. This is an online class with live coaching calls each week. Contact me to learn more!
YOU are the most important investment you will ever make.
I also offer one on one life coaching and two cleanses a year.
What brought us to this valley:
Over 30 years ago I came out with a family friend at her suggestion. She was looking for an investment condo and I was seeking a change from living in Texas. I was ready for a fresh adventure and our agreement was I'd look for a job while she looked for a condo. If we both succeeded, which we did, we'd move out the next month and live in her condo until she began renting it! The rest is history!
3 Favorite Spots:
Any hike in these beautiful mountains.