Traveling has opened boundaries and insights for my passion for cooking, and is where I never stop learning and growing as a chef. My trip to South Africa has been an experience. We jumped in a van with our friends that were raised here and went on a road trip of a lifetime. In and out of hotels and towns each day to see as much as possible, we ate our way through each one.
First stop, Stellenbouch, wine country. Growing up with a family that harvested in Napa, I was aware of the process but I never thought I would taste what I did in this country. Pinotage has become a wine that I was curious to learn more about as their signature variety. Its earthy flavors go well with all the game food that we are consuming; impala, springbok, ostrich, the list is endless. I had this conception that as a land bird, the ostrich would be more like a poultry-style protein, but it was more like a nice steak. I seriously can eat ostrich every day with this pinotage, it just doesn't get better than that.
I went into the kitchen with the owner of an amazing spa resort owner to see the process of Boerewors, which is a sausage. He hunted impala and springbok, ground the meat, and mixed with spices, clove, and coriander and stuffed in a sheep case, and then seared and served for breakfast.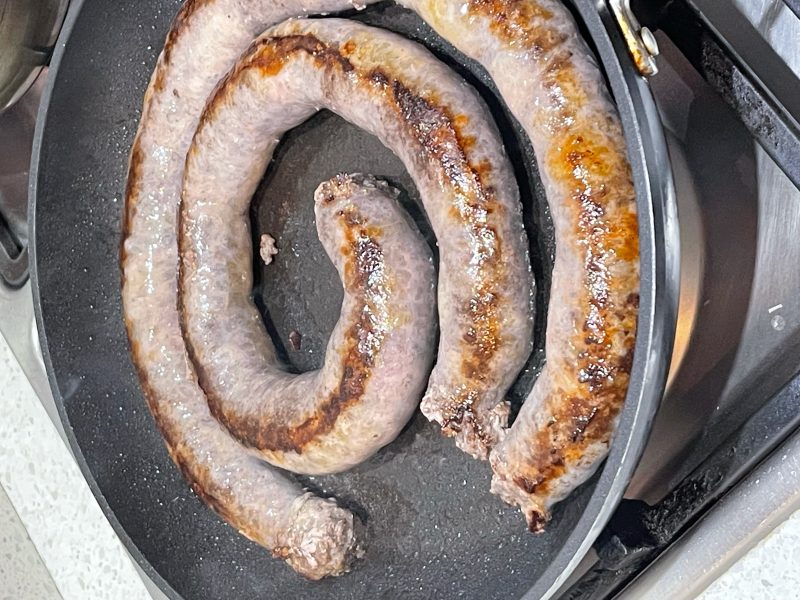 We ordered oysters that tasted like the ocean from the well known town of Kynsyna. Since it was a quiet night in town, the restaurants closed early.
In another restaurant, we begged to have their oysters since we were there only one night. They ended up shucking 50 oysters and placing them in a cooler with lemons for us to eat.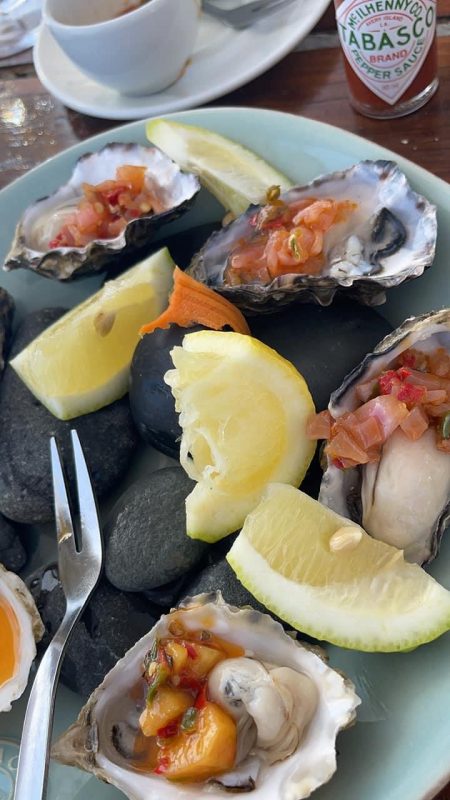 On the road trip, I became a sauvignon blanc lover as I sat in the back of the van with all the luggage. I managed to always pick up a bottle before we left one destination to get to the next.
I've realized that South Africa is known for its wine and wild game. From safaris, ostrich feeding, dolphins and peguins to wine, wild game, and laughs, I couldn't imagine a honeymoon that was more interesting and filled with so much knowledge.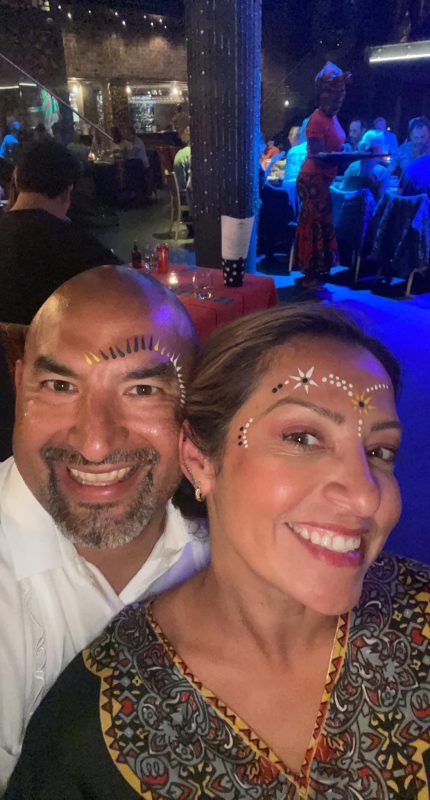 Author: Chef Susie Jimenez