I have always had wanderlust, and have spent significant chunks of time living in or visiting different countries. Now, with the pandemic, I am satiating my desire to travel by visiting places closer to home. Despite my children's' distress that their 50 something Mom drives solo cross country on a whim, visiting the Surf Hotel in Buena Vista, CO was a welcome adventure.
Just 62 miles from Aspen, Buena Vista is a hidden gem that is an easy and gorgeous 1.5 hour drive over Independence Pass. Never thought about visiting Buena Vista? Well, think again. This town is happening, and happening in a great way.
With a population of under 3000 residents, Buena Vista has that wonderful small town charm. Ringed on one side by the Arkansas River, and surrounded by the glorious Collegiate Peaks, Buena Vista is an outdoor person's dream. Hiking, biking, rafting, hot springing, bagging 14ers? BV has got it all. And this small town boasts some excellent restaurants and fun shops as well.
The town is divided into the historic section, and the newer "South Main" section, which was envisioned by whitewater kayaker, Jed Selby, as a walkable urban development. Both are charming and you can walk between the two in under ten minutes. The Historic area houses most of the restaurants and shops and feels a bit like the Carbondale of ten years ago. The South Main area sits alongside the river and is anchored by the Surf Hotel and Surf Chateau, a boutique hotel concept that offers luxury without pretension. South Main also is home to a coffee shop, a bike shop, a brewery, a clothing store, a village green, and super cute houses.
The Surf Hotel is a lovely whitewashed, 3 story building abutting the Arkansas River. The owner of the hotel, Jed Selby, was a professional kayaker, and upon purchasing the land where the Surf Hotel is located he and his sister Katie Urban built several "surfing" waves for kayakers and paddle boarders to enjoy on the renown stretch of the Arkansas River. Now, anytime you walk down the river or look over the balcony of the Surf Hotel you are bound to see children and adults "surfing" the waves throughout the warm summer months.
The first floor houses the terrific restaurant and bar Wesley & Rose, with both indoor and outdoor patio dining. Some Surf Hotel rooms look over a courtyard, and others open to a balcony either overlooking the central village green area, or the rapids of the Buena Vista Whitewater Park. A sister property, The Surf Chateau, is adjacent and offers independent cottages which circle a private courtyard, with a stone tunnel connecting to the Whitewater Park.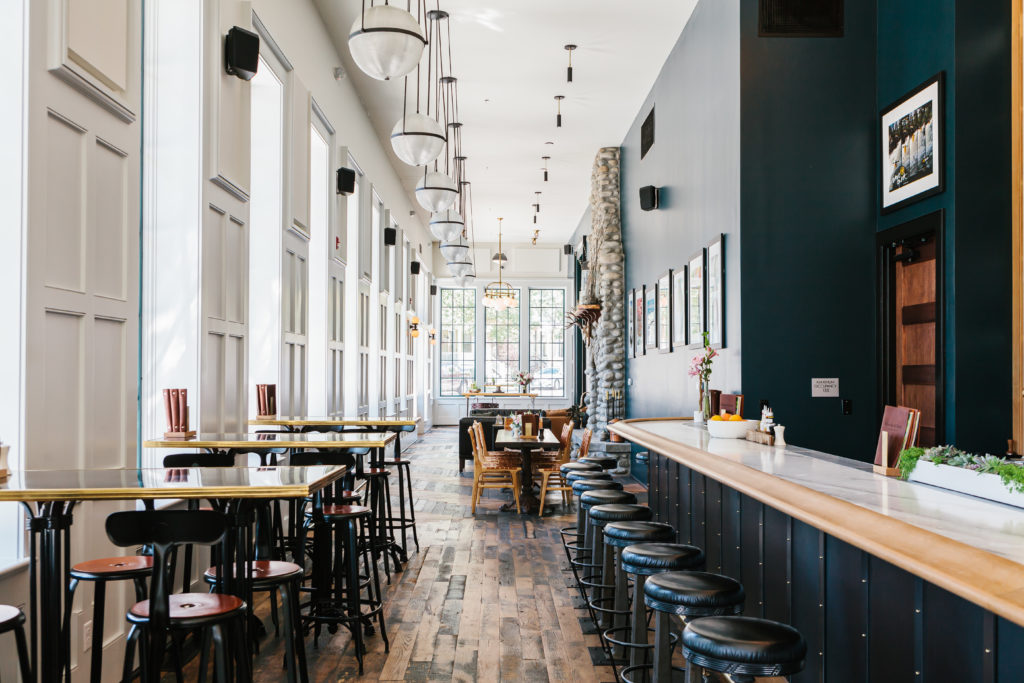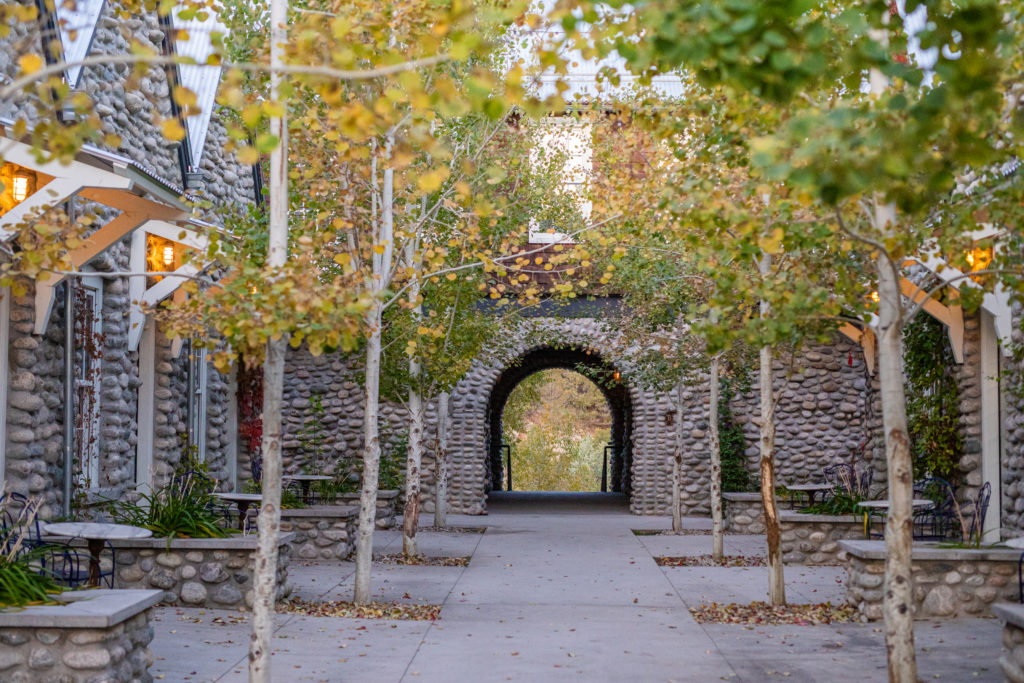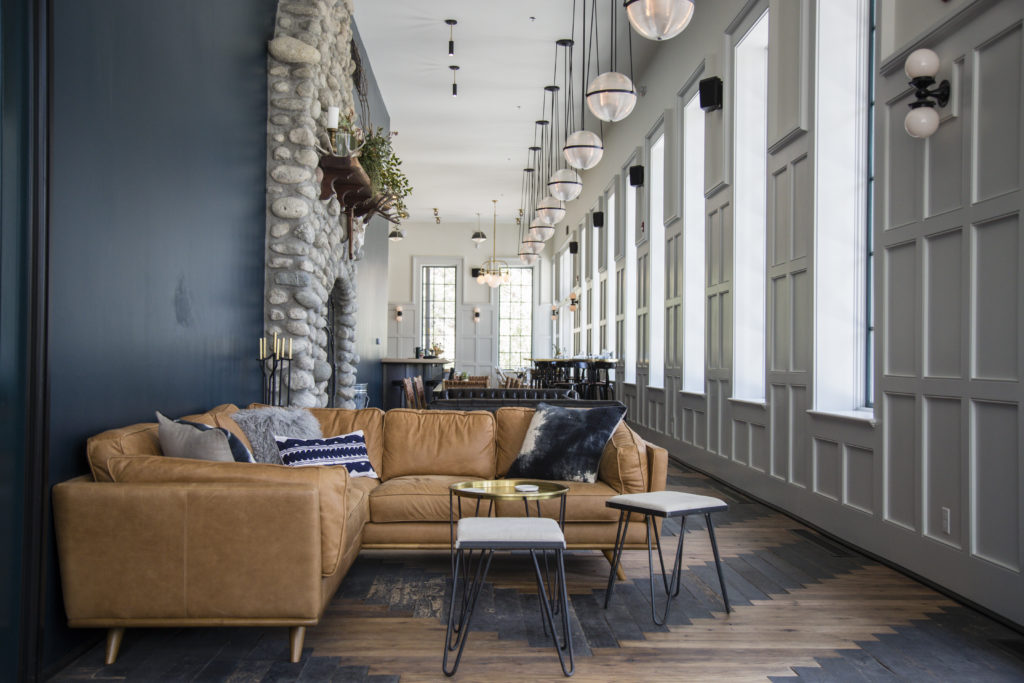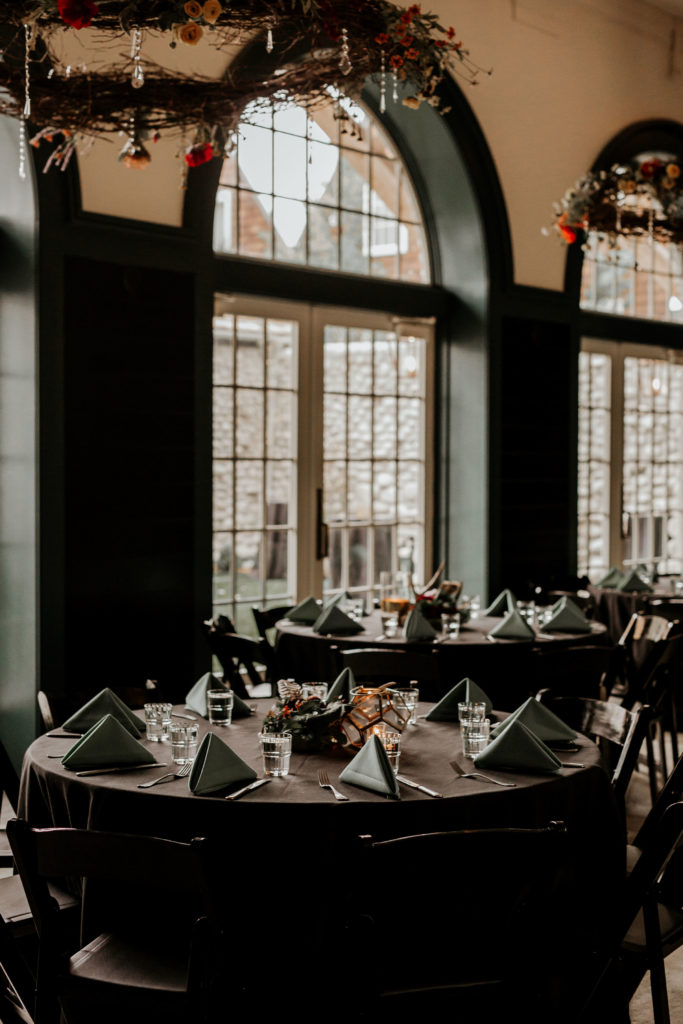 What to do in Buena Vista
Afternoon 1: I had a most fabulous lunch on the outside patio at the Simple Eatery in the historic downtown area. I devoured the Buena Kist Wedge salad ($10) – a nod to BV's heritage, iceberg lettuce, with cherry-wood bacon, smoked blue cheese, heirloom tomatoes, red onions and ranch dressing. I only meant to have one glass of chardonnay, but darn it, I ended up ordering a second – and thus precipitated my afternoon shopping spree and a search for a hotel!
After lunch, I browsed through the Trailhead, a locally owned and operated outdoor gear store, akin to our own Ute Mountaineer or Bristlecone Mountain Sports. I bought a few colorful hair bands at the Village Store, a responsibly sourced, fair trade gift store, and perused the unique home décor and jewelry items at Rock, Paper, Scissors. I strolled through town and checked out the menu at House Rock Kitchen and made a mental note to have a meal there another time, and I stopped at The Jailhouse, an 1880's jailhouse that has been turned into a craft beer bar, for a late afternoon pick me up.
After exploring the historic downtown, I checked into the Surf Hotel, and was upgraded to a patio room (rack rate $230) overlooking the central green area. While I could have taken a nice afternoon snooze, I walked around South Main, checking out the menu at Eddyline Brewery, a casual restaurant with a lively outdoor space, and then walked along the Buena Vista Whitewater Park, which has a lovely 15 minute path along the riverfront where you can watch the kayakers frolicking in the river or take a dip yourself in one of the swimming holes.
Back at the hotel, I collapsed into a chair on the veranda of the hotel which houses Wesley & Rose bar and restaurant. I sampled both house margaritas – the spicy watermelon margarita ($11) and the Shacked Margarita ($10) and munched on a delish calamari appetizer with black garlic aioli, marinara, hot peppers and caramelized lemon ($12). All I can say is "Yum" – and the people watching was fab! After a few hours of sitting, plus the cocktails, I headed upstairs and sat on my balcony, to gratefully watch the sun go down.
I slept like a baby that night. The room was not big but had everything I needed. The hotel was quiet, my sheets and pillows were soft and fluffy, and the windows had blackout drapes.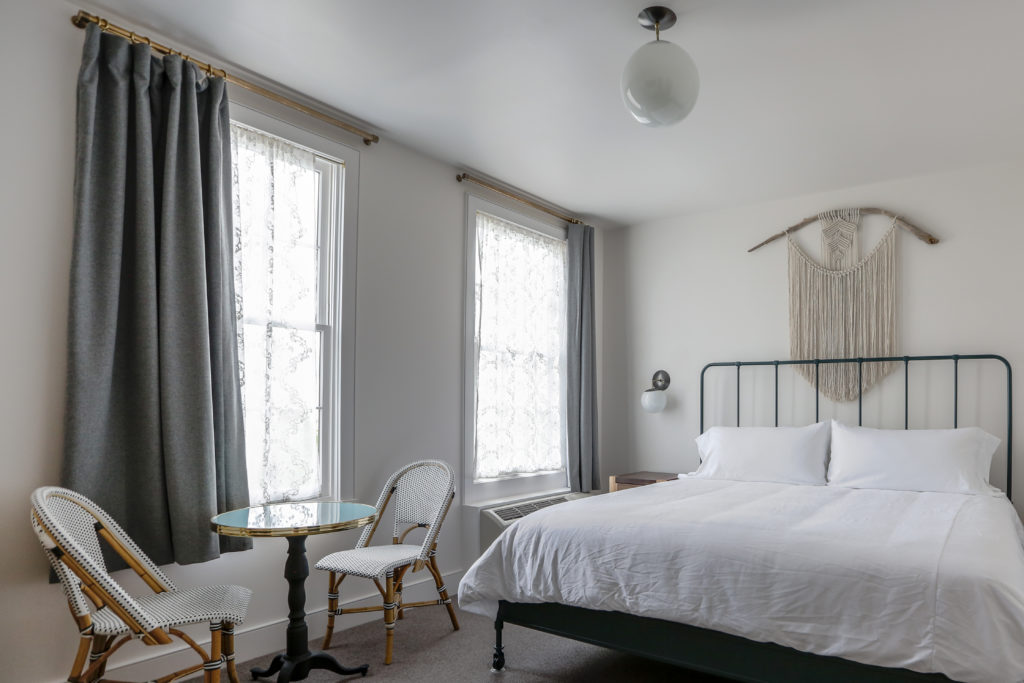 Day 2: I awoke early the next morning – 6 am, and sat on my patio reading while the sun began to warm up the town. Around 7 am, I walked across the village green to the Midland Stop to set myself up for the day with a delicious mug of "haus chai latte". After this super-charge, I walked along the waterpark and crossed the Barbara Whipple bridge to hike the Bridge to Bridge Trail, an intermediate loop hike created by volunteers. I saw three other people on the 1.5-hour hike – and all were friendly and stopped to chat – Covid-style, behind our masks. After the hike, I opted for the veggie breakfast burrito ($7) at Midland Stop, rather than eat a big breakfast at my hotel. What a great way to start my day.
Checking out of the hotel, I made my way to Mt Princeton Hot Springs and Resort, about a 30-minute drive from Buena Vista. Mt Princeton is a rather large facility, with lodge rooms and cabins, a historic bathhouse with two hot springs pools, and also several pools across the street, one of which houses an enormous 400-foot water slide. The place was jammed, and there was a waiting list to enter the main pools, but it was July 6th so I'm not sure if this is the new normal there. My day pass cost $20, and so I spent an hour or so relaxing in the historic bath areas, where the pools were fairly quiet and the chaise lounges plentiful. Given the number of families at Mt Princeton, I would say this is a real family destination.
Afterward, I drove back towards Buena Vista to check out Cottonwood Hot Springs Inn and Spa – which is about a 15-minute drive from BV. Cottonwood was like a blast from the past. It is a much smaller facility that has a handful of motel-like rooms, and about 6 hot springs pools (many rock-lined), which can each hold probably 20 + people comfortably. On July 6, there were probably 12 people total in all the pools. I paid my $20-day pass fee and spent about an hour trying out the various pools. I preferred the old school vibe of Cottonwood to the frenzy of Mt Princeton.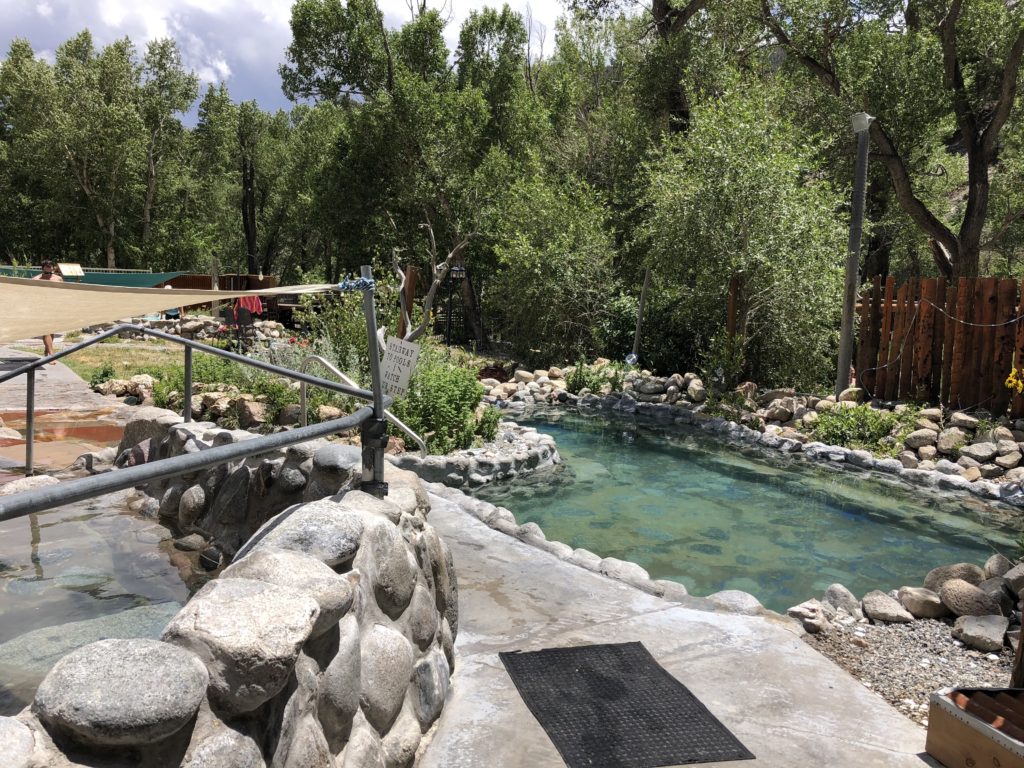 By now, it's the late afternoon, and I head back for my glorious drive back over the Pass to Aspen. If I had a bit more daylight, I would have stopped at Twin Lakes for some paddleboarding — but the sun was beginning to fade. All in all, 1 ½ days well spent. I encourage all Aspenites to take advantage of this jewel in our backyard.
Buena Vista is muy buena!
Author Bio: Karen Hawkes.
Always aspiring for a life of adventure and travel, Karen received her BA in International Relations and Russian from Colgate University, followed by a Masters in International Affairs from Columbia University, and an MBA in International Business from New York University, Stern School of Business. Since that time, Karen has founded five companies, and has worked in the non profit, public relations, media and tech sectors. Most recently, she has been a treasure-hunter (yes, for real), an expedition organizer, and a purveyor of custom luxury submarines. She is currently working as a college counselor, running a private practice, as well as working in a public high school guiding students on life after high school. Originally from Nantucket Island, Massachusetts, with long stints in New York City and the San Francisco Bay Area, Karen now calls Aspen, Colorado home. When she isn't out discovering new places, she's visiting with her children, or outdoors skiing, hiking, biking, pickleballing, or paddleboarding