Michele Cardamone, a leading portrait photographer in Aspen, created a "You Are Beautiful" studio-driven campaign to revitalize how beautiful, confident and glamourous women should feel. When I booked my session, admittedly, my self image was not ideal.  With the challenges of this past year, tending to my beauty has not been a priority and so I was looking forward to revitalizing the desire to look and feel beautiful again.
Choosing a selection of outfits to bring to the studio was a fun and welcomed task. Perusing my closet, I decided to go with a classic style, choosing a beautiful Italian linen blazer and a few sophisticated jewelry pieces, as well as accessories to liven up the outfits; shawls, belts, sweaters, dresses and my favorite cowboy hat from Aspen Hatter.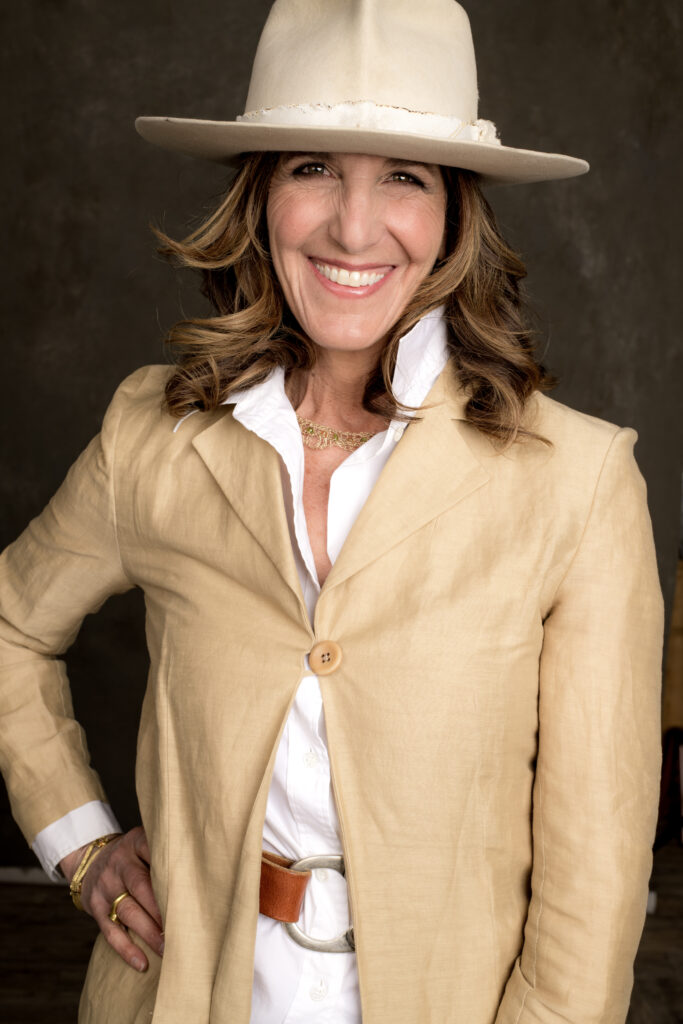 Michele's studio in the Airport Business Center is warmly painted with soft shades of grey with beautiful large-format framed prints of clients gracing her walls. Each portrait reveals the individuality and character of her subjects through expression and lighting. Music plays softly to set the tone. Walking in, I was greeted by Michele and Cheyenne Dixon, part of the team responsible for doing my makeup and hair. Also working on Michele's team are Kendra Lauren for hair and Mallè Gambutti for Make-Up.
Both Michele and Cheyenne were incredibly confident and professional, I felt safe in their hands and knew that this was going to be a much needed pampered and fun experience. 
Cheyenne was efficient and focused. "Foundation only accentuates my wrinkles," I warned, but my statement did not phase her, she only celebrated my lines of wisdom commenting on how beautiful my skin was. When she finished I looked into the mirror and saw a radiance I had not witnessed in over a year. My skin was smooth and glowing. My eyes sparkled like jewels. There I am, I thought to myself. 
The next step was to sort through my selected wardrobe, supplementing missing  items with a white beanie, a softly muted cashmere hoodie and a cool leather belt with a big metal hook. I was told that what you wear helps to tell your story and I wanted my story to reveal my identity as an entrepreneur and businesswoman.
Lithely moving around her studio, checking her lighting and rolling out beautifully muted hand painted canvas backdrops of varying shades of color, Michele warmly, meticulously, and playfully directed my poses to be flattering yet natural. 
Okay, full disclosure for those who don't know: Michele is my (little) big sister, and we had some good laughs at my inability to take direction well from her, but I'm probably her worst client, and constantly amazed by her patience, sense of humor, and ability to work through my modeling quirks. She has a knack to make her subjects feel relaxed and supported when working with her, even if they are her sister. Her passion for her work is engaging and uplifting and I am always elevated by her energy as she directs me with  style and grace. 
When I received the gallery I was mesmerized by the images. This was not a woman with low self-esteem but rather a sophisticated and stylish woman exuding confidence and maturity. Not only was getting my portrait taken a wonderful experience, but I now have beauty portraits and a variety of professional headshots for corporate branding and business, but perhaps most importantly, Michele gave me back my swagger.
Book a Studio Head Shot / Beauty Portrait: [email protected] | WEBSITE
* Aspen Business Connect members receive a discount for studio head shots.
Cheyenne Dixon: WEBSITE
"Our deepest fear is not that we are inadequate. Our deepest fear is that we are powerful beyond measure. It is our light, not our darkness that most frightens us. We ask ourselves, 'Who am I to be brilliant, gorgeous, talented, fabulous?' Actually, who are you not to be? You are a child of God. Your playing small does not serve the world. There is nothing enlightened about shrinking so that other people won't feel insecure around you. We are all meant to shine, as children do. We were born to make manifest the glory of God that is within us. It's not just in some of us; it's in everyone. And as we let our own light shine, we unconsciously give other people permission to do the same. As we are liberated from our own fear, our presence automatically liberates others." ~ Marianne Williamson