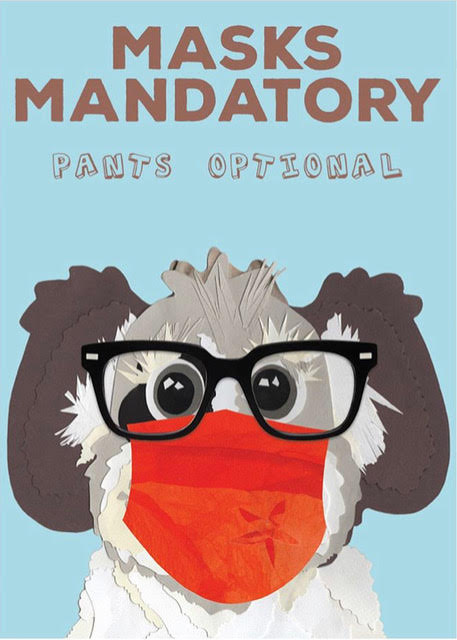 The image in my mind of Sonnenalp Hotel in Vail was imprinted years ago when my husband Wade and I joined our friends for their annual tradition of celebrating Mother's Day over Brunch in the glassed-in Terrace of Ludwig's, one of the three hotel restaurants. The image is of our friends bathed in beautiful natural light at their table with heaping plates of crab claws, salmon and cured meats, and this was just the beginning of a marvelous Brunch fit for a Queen, or for mothers who should be treated as one in the same. This image is what prompted us to return to the Hotel this past October to have a romantic interlude and celebrate our 20th Anniversary.
The Sonnenalp Restaurants & King's Club
The hotel has three on-site restaurants; Ludwig's, Bully Ranch and Swiss Chalet. In the summer the ceiling and walls of Ludwig's open allowing in the fresh Colorado air. For those who desire after-dinner entertainment, there's carefully crafted cocktails and live music at the Sonnenalp's Kings Club.
For both Wade and I these past few years have been less about travel and more about putting our noses to the grindstone in preparation to help send our three teen boys off to college. This mini annual romantic interlude gives us something to look forward to every fall.
The moment we entered our Cross Creek Suite, Andy our bell captain set the tone for us, showing us how to let the fresh air in through the french doors leading out to the patio. The doors could be split, opening either halfway or completely. He then guided us to the switch for the gas-log fireplace. And Voila! Instant atmosphere.
Walking around the room we explored the 750 square feet of what would be our living space for the next few days; a bedroom framed in a soft white arch with dark accents of wood on the back panel and in the beams on the ceiling, a little desk for me to write, custom-made Bavarian furniture upholstered in earthy tones, a large bathroom with two sinks, and an incredible shower with a shower head that released the perfect pressure of water. The enormous walk-in closet was impressive in and of itself. A closet with shelving and hangers to accommodate a few bulging suitcases filled with mountain clothes which means; ski clothes for that bright Colorado sunshine … or the raging snowstorm, and Colorado-Wear, which for those who aren't in the know means; jeans, leather, pearls, silk, jackets, cowboy boots and bathing suits. Just leave your bathrobes behind. Sonnenalp Hotel has got you covered there.
Sitting down on the couch in front of the turned on fireplace we nibbled on the complimentary cookies and popped open the complimentary bottle of Cava gifted to us by the hotel in honor of our anniversary. Our vacay had just begun.
Since 1979 five generations of the Faessler family has set and maintained the highest standards of hospitality and service at their Sonnenalp Resorts in Ofterschwang, Germany and Vail, Colorado, winning more than 25 awards for European charm, customer service and amenities.
Sonnenalp Hotel of Vail is ranked by U.S. News and World Report as No. 2 for the Best Hotels in the USA for 2018. Sonnenalp also received a 2018 Condé Nast Traveler Top Resorts in Colorado Reader's Choice Award and was awarded the No. 4 spot for Top 10 Best Resorts in the West in Travel + Leisure's 2016 World's Best Awards.
The next morning, with temperatures in the high teens and with Wade nursing an injury, we had no choice but to take it easy for once and not be on any agenda, and so we flicked the switch back on for the fire, got into our bathrobes, and had a heavenly few hours of reading the newspapers that had been delivered to our door. How wonderful it was to have no disruptions! It was only when our stomachs began to growl for our long awaited brunch at Ludwig's that we headed down to the restaurant, and yes, the beautiful natural light of the Terrace was just as we remembered. Although, it was not Mother's Day, the variety of breakfast choices were still grand. Touches that we didn't remember; the local raw honeycomb, the cold pressed coffee drip, and the truffle lollipop bar. It was an added pleasure to discover that our waiter, Binod Dangol, was also a trekking guide in Nepal through Yoga Trekking International, giving us food for thought for our next explorative travel adventure.
After breakfast, we strolled through Vail Village located directly outside the front entrance of the hotel. The village was blessedly sleepy and devoid of the normal tourist hustle and bustle. October is a beautiful time to visit Vail and it was so nice to experience, "the other ski resort," without the crowds. With the scents of wet earth and fallen leaves from the new snow, and smoke wafting from wood burning fireplaces, we were both transported back to a time before we had met when visiting Vail was all about how hard you could ski and how gracefully you could stumble home with your ski boots on. We reminisced [just enough information for Wade to handle] and spoke of how we were glad that we had those times, and that now we had each other.
Sonnenalp Hotel Spa
When it was time to discuss what we should do next, rather than sit in the sun on a patio in the village for a beer, we chose to experience the Sonnenalp Spa with its 3 indoor/outdoor hot tubs and a heated indoor/outdoor pool. Similar to the dining room of Ludwig's, the Spa was cheerful with beautiful natural light filtering in through the glass covered veranda, accented with splashes of bright yellow towels and yellow striped comfortable lounge chairs and couches.
Joining a group of women drinking champagne in one of the hot tubs, we learned that they were celebrating their friend's 38th birthday. A math teacher later joined us who was staying there for his cousin's wedding. I had met the beautiful mother of the bride the evening before at the front desk and she seemed calm and happy as the wedding party enjoyed their rehearsal dinner at Ludwig's, which looked like the perfect place to throw a party. We shared how the young couple sitting next to us at breakfast had just gotten engaged at the hotel. Love and celebration was definitely the theme at the hotel that weekend.
After Wade left to crawl back into the soft sheets of the comfortable bed for his afternoon nap, I got situated on the couch by the fire pit in my comfy clothes, Alp N' Rock sweatpants and a Lululemon shirt, and wrote for over 4 hours as guests rejuvenated and mingled at the oxygen bar beside me. I wondered how many romances were born in that spa over lemon grass, eucalyptus or lavender flavored oxygen.
As a little girl, in the summers my parents would take me and my sisters to visit their family in Europe and we would stay at the Hotel Waldhaus Sils-Maria, marketed as, "a peaceful place, unencumbered, far from the bustling world. Grand but friendly and relaxed, where children are 'very' welcome." The Gemütlichkeit atmosphere and well-trained staff at Sonnenalp Hotel reminded me of those summers spent at The Waldhaus, and I wanted to stay there for … well … a much longer period of time than we were there for. The boys would be fine without us for just a little while longer….maybe they would even learn how to expand their horizons in the kitchen. Doubtful though.
The next morning the toughest thing we have had to do in a long time was to get up and leave first thing to watch our youngest son play in a lacrosse game in freezing temperatures and snow, but not before I had my sausage, eggs and coffee at Ludwig's. As we watched the game I realized that a new vision had been stored in my mental file of "memorable weekends" and I wondered when it would rise up again to prompt me to book our return stay. Maybe in May for Mother's Day.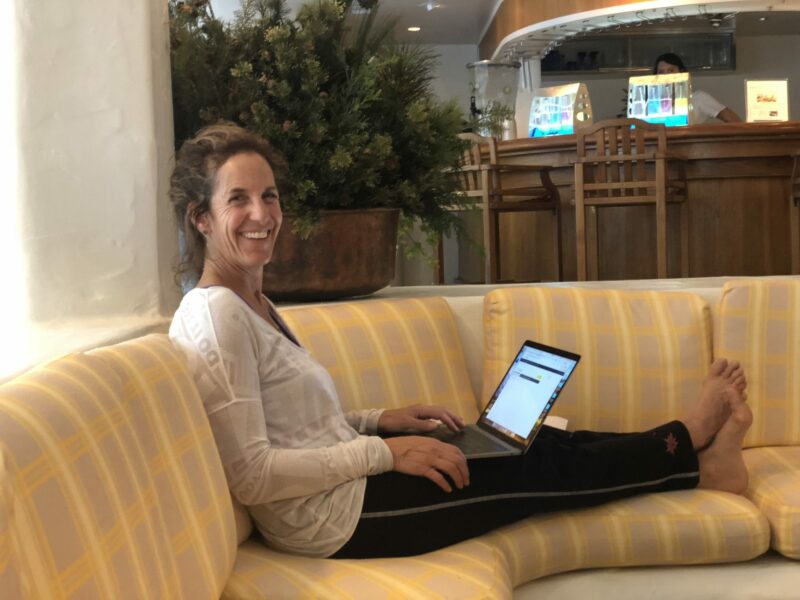 The Sonnenalp Hotel is a member of the Leading Hotels of the World, an honor reserved only for select hotels that meet high standards for quality and distinctiveness. In addition, the Sonnenalp Hotel has achieved its Luxury Eco Certification Standard (LECS), becoming the first LECS certified hotel in Colorado.
Sonnenalp Hotel Kids Club
The Sonnenalp Kids Club is a complimentary recreation program for children. Unique in the Vail area, the Sonnenalp Kids Club offers structured activities and adventures for kids under the supervision of the hotel's Guest Activities Coordinator. Most programs take place in the Kids Club, a dedicated room full of toys and art supplies, located at the hotel. Other activities, like guided hikes on Vail Mountain or indoor rock climbing at the Vail Athletic Club, get the kids active and moving outside of the hotel. The Sonnenalp Kids Club is open to children 3 years of age (must be potty trained) up to 12 years. This program is offered at no additional cost to Sonnenalp's guests, except when additional lift passes or tickets are required. Kids Club activities are offered year-round, with daily activities during the peak summer and winter months and a modified schedule of activities in the spring and fall seasons. Additionally, a frequently updated activity calendar is available on Sonnenalp's website as well.
Sonnenalp Hotel is the Perfect Location for Weddings 
Sonnenalp Hotel is a premier wedding destination in Colorado and their professional event team is committed to providing customized elegant celebrations.  Ludwig's event venue boasts floor to ceiling windows offering stunning views and can accommodate up to 150 guests in its 1100 sq ft. space.  Sonnenalp Hotel offers a gorgeous blend of European charm and stunning resort luxury with three restaurants, a full service spa and solarium and oversized hotel rooms. Nestled in the heart of Vail Village across from the Vail Chapel, the impressive property is an ideal place to tie the knot.
Five reasons to plan your wedding at Sonnenalp Hotel:
This is the second year Sonnenalp Hotel has been selected for The Knot Best of Weddings. In 2018, only 3% of the approximately 300,000 local wedding professionals listed on TheKnot.com have received this distinguished accolade.
The staff at the family owned Sonnenalp Hotel is prepared to treat you and your guests with the warmest European hospitality. The award-winning team provides a full menu of amenities and services to ensure guests' expectations are exceeded. From assisting with the menu creation to booking group rates and planning group activities, they will provide everything you need for an unforgettable wedding.
Perks for the Bride and Groom: As a token of congratulations, The Sonnenalp offers a complimentary night for the bride and groom to celebrate and enjoy the hotel's amenities.
Winter Weddings: Sonnenalp Hotel is a magical location for a winter wedding as the entire hotel will already be adorned for you. The Terrace at Ludwig's is used for winter ceremonies and looks like a snowglobe. The entire space is instantly enhanced by the property's seasonal decor including greenery, twinkling lights, and holiday accessories. Live music is played during cocktail hour in the King's Club all winter long.
Summer Weddings: Warm summer nights are the perfect excuse to get some fresh air and take the party outside. This is easy with The Terrace at Ludwig's, which has a retractable ceiling and walls. Your cocktail hour will be lit by the early evening Colorado sunshine and the creekside lawn is perfect for photos. Guests can dance the night away under the starlit skies.  Known for their summer florals, there is no need to bring your own outdoor decor as the entire hotel will be covered inside and out with vibrant window boxes and potted plants.
Getting Ready for the Big Day: The Sonnenalp will make sure you are well prepared for your walk down the aisle. Spend time with your bridal party getting your hair and makeup done while you enjoy an assortment of snacks catered to your suite. Tea sandwiches, fruit and cheese displays, petit fours, fresh squeezed juice and champagne can be made available for your group. Your on-site wedding planner will ensure you have everything you need to enjoy this time with your family and friends.
To plan your wedding at Sonnenalp Hotel contact: Amy Lilyquist Event Sales Manager |
[email protected] |  970-479-5417
Ludwig's, our full service event venue for celebrations and meetings includes an 1100 square foot venue that accommodates up to 180 people and boasts wall to wall windows overlooking the mountains in three combinable event rooms.

https://www.aspenreallife.com/a-media-stay-at-the-marble-distillery-inn/