One of my favorite articles about teens was written by Jessica Wolf for Huffpost, "Why Eighth Grade Boys Are The Best." In the article, Wolf, a middle school teacher, nails eighth grade boys and their sense of humor, quirkiness, and exploration of new words and sentences, without one care for grammar or proper placement of those words in context.
With our third boy just having graduated from middle school, I too can say that I love eighth grade boys, but based on experience from our other two boys, I am quite certain that the love I feel at the moment will be changing quite soon as he begins to test and push his boundaries. This is why this summer I am committing myself to spending as much time as possible with he and his friends, as long as they'll have me, and taking them on adventures throughout Aspen and documenting them for the blog as much as they'll allow me.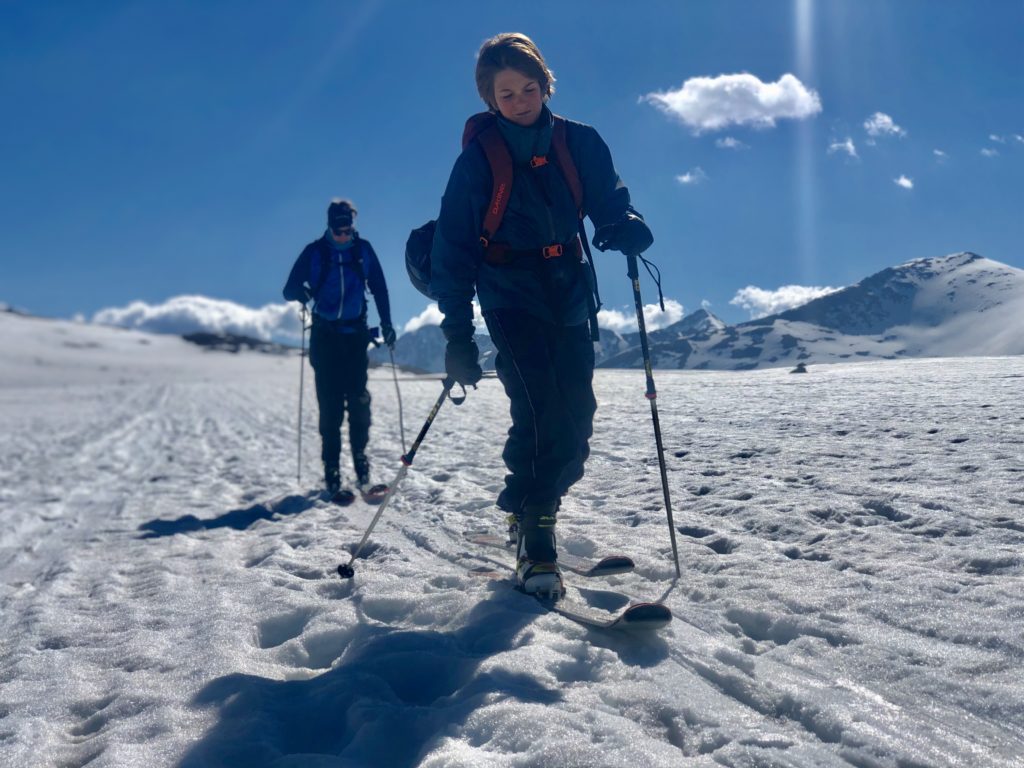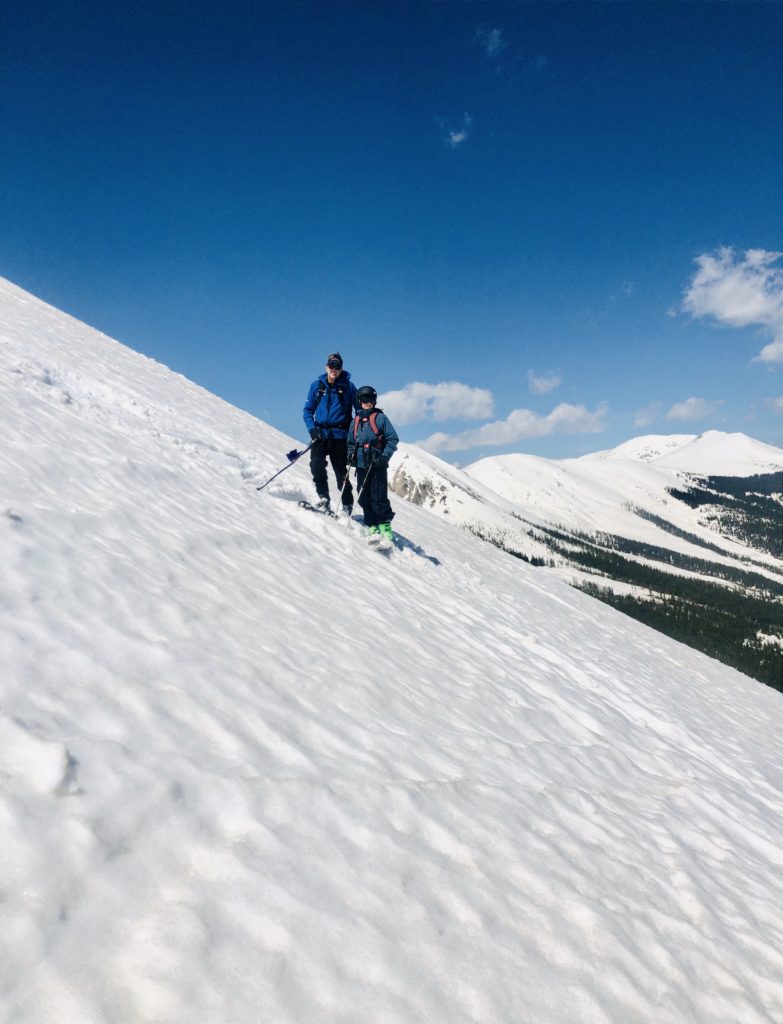 As he (not really) searches for a job, we have already gone skiing on Independence Pass, mountain biking on borrowed bikes on the Airline trail in Skyline Park, and soon I will be dragging his little bottom up mountains to hike through wildflowers to as many lakes as he can muster to jump into. He's been impressing me though lately with his endeavors.
I also am scouring the papers and internet for events and activities to partake in that are free, or of low cost, that may be fun for a young teen boy, his friends, and … well … me. Take the Aspen Historical Society's Hoedown for example, that just occured at the Marolt Barn. Of course, as a writer my creative, story-book imagination creates the most spectacular of parties. I mean … every dream in my life that I have ever had has revolved around a party. I find that strange, don't you. For for this event I conjured up images of generations of Aspenites that I know, like the McBrides, Cardamones, Wilcoxes and Stranahans two stepping on the dancefloor, and old-timers sharing stories about a time when real conversations took precedence over being somebody and making the largest business deal.
The Hoedown did indeed attract those who have lived in the valley, but there were oh so many missing. I miss those days when Kate McBride would land in a field in a prop plane during a pig roast at the ranch and wrestle all the cute (big) boys to the ground. Perhaps they all were resting from Besha's surprise wedding at the 80th birthday bash at T Lazy 7. A wedding that only 4 people knew about, other than she and Ryan. Perhaps … we'll see more of these old timers of whom I love spending time with at the Smiling Goat Ranch Hay Bale Ball on August 24th, also to be held at the Holden/Marolt Mining & Ranching Museum (SAVE THE DATE). Smiling Goat Ranch uses horses and small social animals to help people with autism and veterans with PTSD in a healing environment. Be prepared to be dressed to the hilt for this one.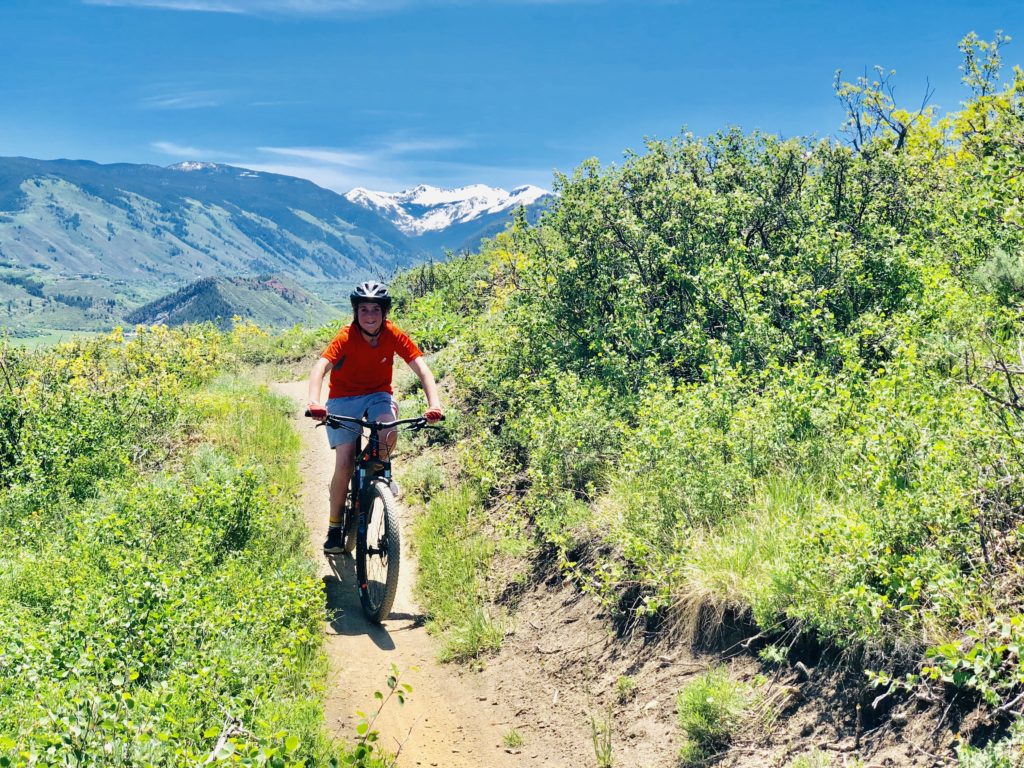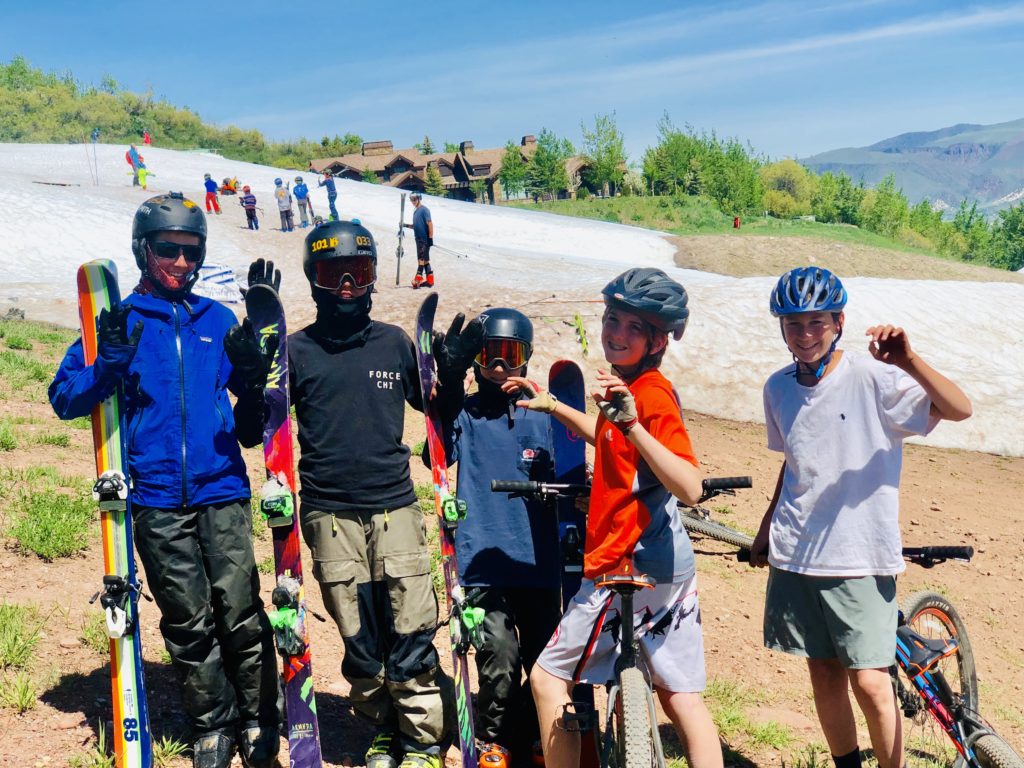 The Hoedown did insert enough activities to keep our boys there until the bitter end as they made shook up some sort of concoction to make butter (I admired their patience), played chicken shit bingo, learned how steam engines worked from the most dynamic of guides from the Aspen Historical Society, who clearly loves his job, and hung with the therapeutic farm animals accustomed to being loved on by children and adults from Smiling Goat Ranch (one of whom tried to take me down by tugging on my really nice Margaret O'Leary shirt in an attempt to eat. I said no to that goat, and he looked up at me with a smile that spoke his shy apology. I get it. He can't help himself.. he's a goat).
Chicken Shit Bingo was of course a favorite as beautiful free range chickens were released onto the bingo floor by children accustomed to handling them from the Farm Collaborative Aspen, a family-run nonprofit nurturing a culture of young environmental stewards who are dedicated to a better tomorrow and teaching thousands of children where their food comes from. I missed the telling of the rules, but from the looks of it whenever a chicken pooped on a square, that chicken would win?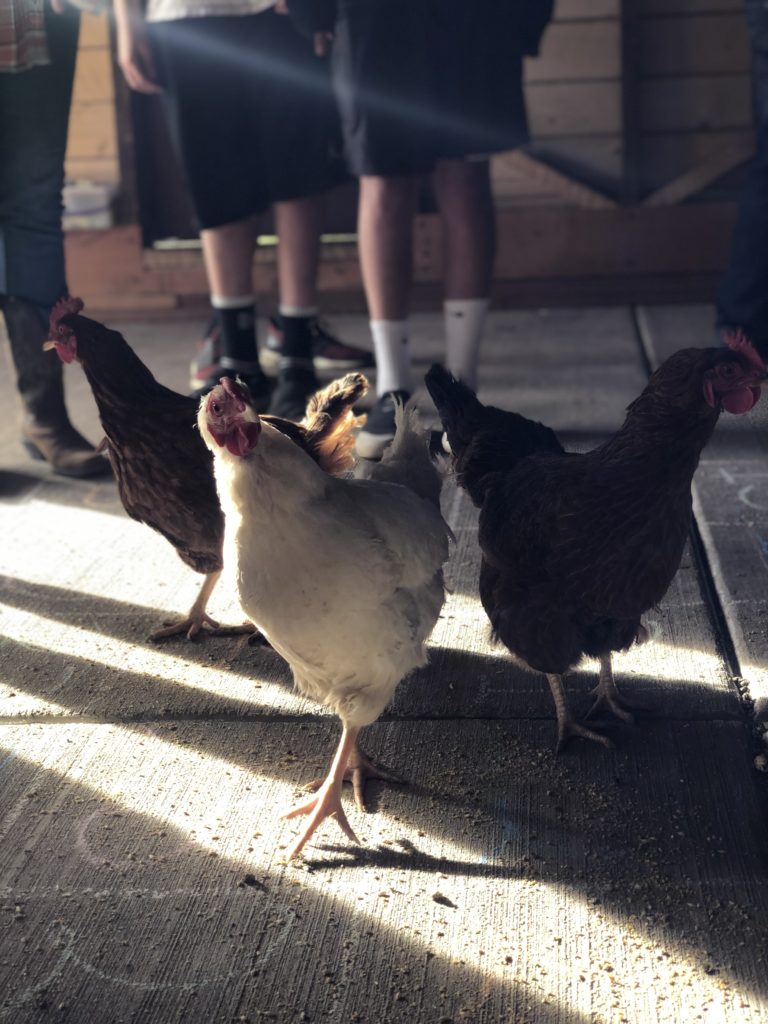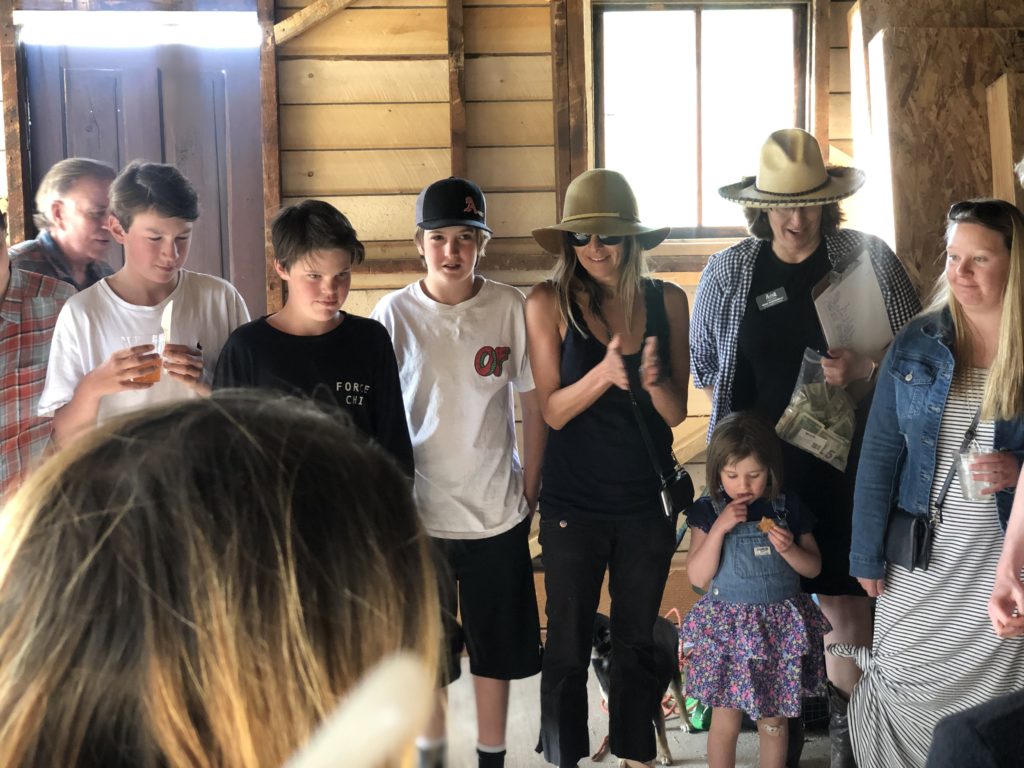 Eden Vardy, the founder of the Farm Collaborative Aspen, usually has his boy Bija attached to his side helping with activities and chores, bravely managing the animals at the farm. An inquisitive and intelligent boy, Bija seems to fear nothing, not even the feisty roosters on the farm that go after them spurs and all, Bija, his mind always racing with questions that Eden patiently answers, fights them off lest they ever forget that Bija rules, not them. Bija, with his olive skin and clear green eyes was wearing a t-shirt with a rocket ship blasting off into space. "He's going to be a scientist," Eden claimed. "Eden," Bija continues without really paying attention to me as an onlooker, "Has a chicken ever laid an egg during bingo?" Eden's answer? "Yes acutally, three years ago," elaborating that nobody else seemed as excited as he was and stating the odds of that happening.
Wandering around catching up with the other locals, I met a 67 beautiful and independent blonde with straw thick gorgeous hair, an athletic British grandmother who spoke of her travels, and her boyfriends, expounding on how she refuses to get tied down by anyone, putting her grandchildren and travel first. Her independence and freedom to do whatever she wanted was … enticing. My next conversation with a mother of three was more sobering. A woman who once played the flute for naptime in Brevitt's child daycare class to lure them to nap, was now helping others by speaking of raising a son who developed paranoid schizophrenia at the age of 16. A devastatingly difficult story to hear, but a reminder of the strength of mothers and our tenacity for helping our children, and others.
As the sun began to go down the boys and a few of we mothers meandered back to town, looking in at the beautiful seemingly unoccupied houses with perfectly manicured lawns and water features. Oh, how I would love to have parties on those lawns with children racing through the trees and catching creatures in the ponds. But in the meantime, I'll take what I have with open arms.
Stay tuned for more teen adventures.