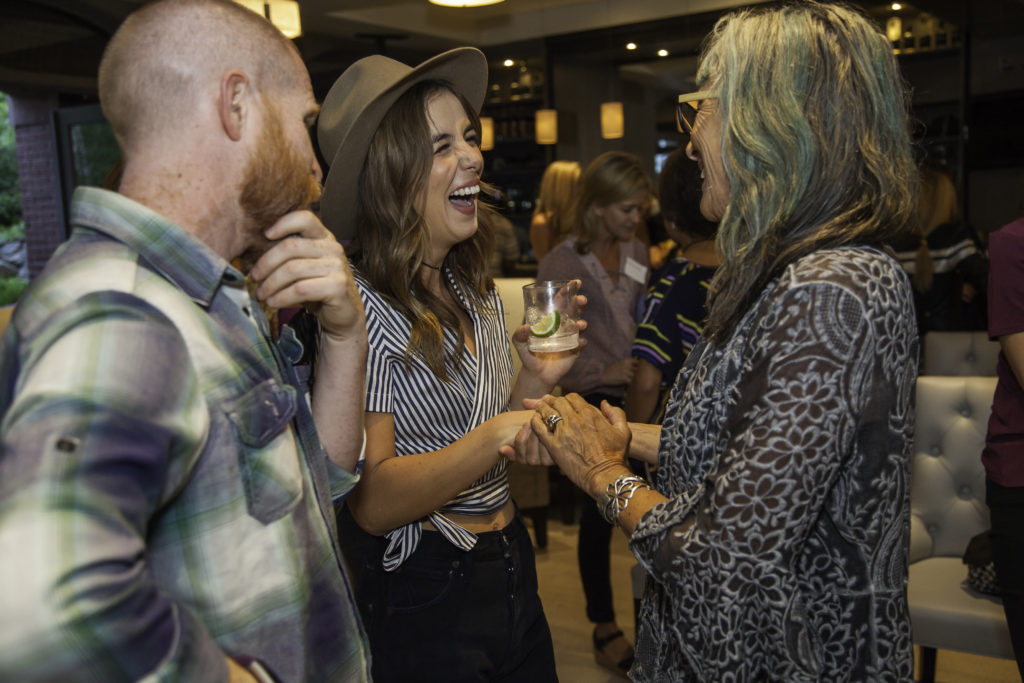 Aspen Business Connect networking events and conversations are social gatherings meant to bring together business professionals together in dynamic conversations. Everyone is invited whether from the Roaring Fork Valley or beyond.
As a town that runs by word of mouth, these conversations are specifically designed to introduce us all closer together so that we may act as our own concierges and be the wind beneath each of our sails, as well as collaborate and refer one another.
Wednesdays: 9:00 am Coffee Chats
Make yourself a Lattè and join us every Wednesday for a one-hour open conversation led by Aspen Business Connect & Aspen Real Life founder Jillian Livingston, and/or by local and international thought leaders.
REGISTER IN ADVANCE Meeting ID: 592 897 284 REGISTER HERE
SUMMER BUSINESS PROMOTIONS
At Aspen Business Connect we authentically and intentionally create community, bringing together the business professionals of our valley in conversations held throughout the Roaring Fork Valley, and on Zoom. Sponsor an event or become a client. We are a boutique firm and only accept a few clients a month to ensure that our clients receive maximum exposure to our attentive audience that consists of visiting tourists and locals. Email Jillian for more details: [email protected]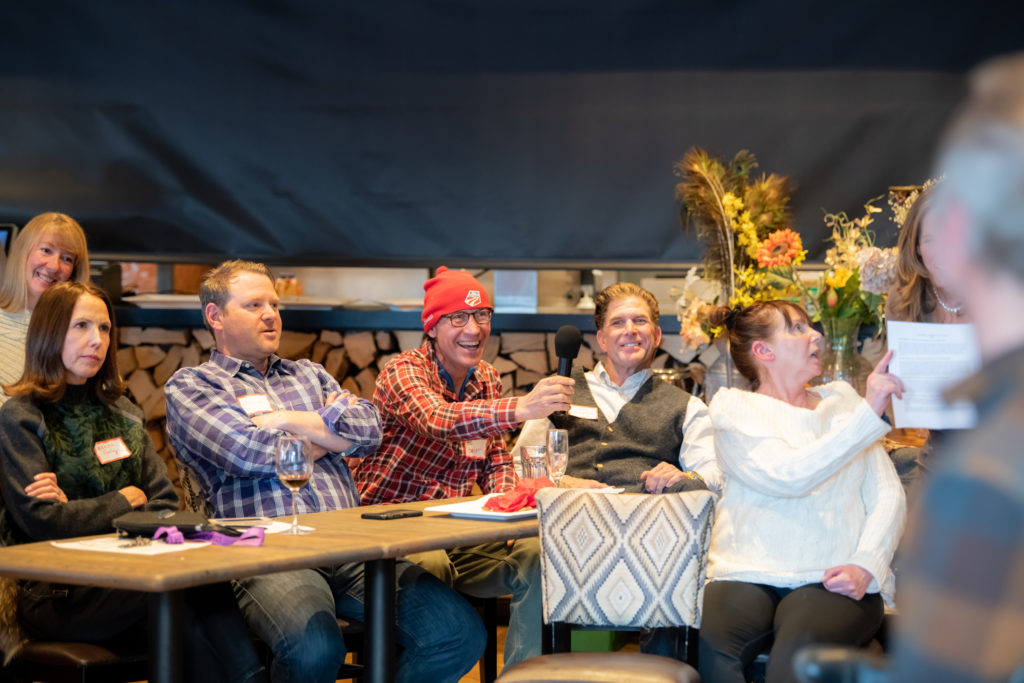 Who Are We?
In 2018/2019 9 monthly Aspen Business Connect events were held back to back to sold out houses at the following venues: St. Regis Aspen, Caribou Club, Aspen Chapel, Grey Lady Aspen, Aspen Kitchen and Marble Bar Aspen.
The multitude of testimonials that have come in have shown that these conversations have inspired and helped to connect our valley closer together and incredible collaborations being made.
Moderators and Speakers from prior events include; Rich Carr, CCY Architects, Todd Kennedy, CCY Architects; Sheri Sanzone, Bluegreen; Derek Skalko, 1Friday Design; Kirstie Ennis, Retired Marine Sergeant; Thomas Flynn, COO of Consult Your Community; Heather Stone of Mentors & Moguls; Janie Joseland-Bennett and her daughter Eleanor Bennett; Axel Livingston, teen artists; Rod Stryker, founder of ParaYoga® and the author of The Four Desires: Creating a Life of Purpose, Happiness, Prosperity, and Freedom; Executive Director of Lead with Love, Gina Murdock; Aspen Chapel Minister Nicholas Vesey; Neshama Center Aspen Rabbit Itzhak Vardy; Chef C. Barclay Dodge, Chef/Owner of Bosq; Woody Tasch, Founder of Slow Money, Author and Visionary; Brook Levan, Co-Founder and Executive Director of Sustainable Settings, Jerome Osentowski, Founder and Director of CRMPI (Central Rocky Mountain Permaculture Institute), and Eden Vardy, Executive Director & Co-Founder of Aspen Tree and The Farm Collective; Susan Brady, Founder of 2Forks Club; John Ward, ANB Mountain Region President, GlenX Executive Director, Mike Lowe, and Founder, Altai Chuluun;  Michele Cardamone of Michele Cardamone Photography; Sue O'Bryan, Interim Executive Director of Alpine Legal Services and Partner at OSCLM; and Gina D'Orazio Stryker, Founder of organic, non-GMO Gina Cucina Soups.
Sponsor a Zoom Conversation
SPONSORED EVENTS
MENTORS & MOGULS WITH HEATHER R. STONE
Sponsors for 2020 include Heather R Stone, Founder of the podcast, Mentors & Moguls. With over 28 years of experience as an entrepreneur in the fields of asset management, tech, and finance, Heather Stone is no stranger to achieving goals and forging her own path to success.
Mentors & Moguls sponsored Women Empowering Women: Dissolving Internal Blocks and Becoming Accountable to Realize Your Own Success, a guided conversation for women, giving permission to take control of their future. Read more HERE.
You can find the Mentors and Moguls Podcast here, and also on Apple Podcast, Stitcher, Spotify, and Google Podcast.
THE KIRSTIE ENNIS FOUNDATION
We were honored to present Kirstie Ennis for a conversation on "The Art of Suffering Well". Ennis is a Glenwood Springs, Colorado resident and a retired Marine Sergeant, Decorated Marine Corps Helicopter Door Gunner; Philanthropist; Adaptive Adventure Athlete; Doctorate Student; Sports Hall of Fame Inductee; Stunt Woman; Serial Entrepreneur, and much more. Visit the Kirstie Ennis Foundation HERE.
May Was Wellness Month
May was Wellness Month and facilitators have included; Jill Rubin, host of KDNK Carbondale Community Access Radio's "LET'S TALK"; Rabbi Itzhak Vardy of Neshama Center Aspen; Erin Riccio, Field Manager for Conservation Colorado, the state's largest environmental advocacy organization; Nicole Lindstrom of Lead with Love; Local Psychotherapist Elizabeth Schaefer Miller of Aspen Alliance Counseling and Kris Murphy Ferguson of Trailtalk, and Executive Director of Roaring Fork Leadership (RFL), Andrea Palm-Porter.