As we head into colder temperatures, we will continue to let you know what is happening with our restaurants. The restaurants we chose for this post are ones that are currently open during our off-season and who are following Covid-19 protocol. Become an Aspen Business Connect member to co-host events and get your menu and updates published to the blog.
Ajax Tavern
Special Review by Annette Gallagher
COMFORT FOOD!  If your furrowed brow needs soothing, order as I did the Organic Chicken – a roasted half chicken, carrot hummus, shishitos, and shimeji, at the Ajax Tavern.  I also had their famous Truffle Fries and a glass of Gruner Veltliner. Bliss.
It felt great to be dining outdoors on the deck with a view of the last of the fall colors on Ajax Mountain, enhanced by a typical bluebird blue Colorado sky. Covid-19 guidelines were strictly adhered to. In fact, when I left the table to take a photo of three hang gliders, I was asked to wear a mask. I had forgotten and appreciated the reminder.
Maybe I'll try hang gliding in my next life. I know I'm a wimp, though I sometimes surprise myself when courage is needed e.g., I don't like to fly yet I was my husband's first passenger when he flew in a tiny Cessna 172 after getting his VFR license—just 40 hours required.  My fortitude waned, however, as turbulence persisted over Vermont's mountain wave, and I recall at one point saying, "I think I'd rather go back."  Where did that come from? Memory begets memory I guess.
Anyway, I am glad for the town of Aspen that restaurants like the Ajax Tavern are mindful of coronavirus restrictions.  One small caveat, much as I love the Tavern's Truffle Fries they are especially salty so you may want to request less, or none, if it's a problem for you. Otherwise the food was superb as usual. Great company too! It was so nice to see old friends Ed and Judy again. Moral of the story: to help make life more bearable during these stressful times, enjoy some comfort food with a few friends outdoors when social distancing is viable. It sure helps!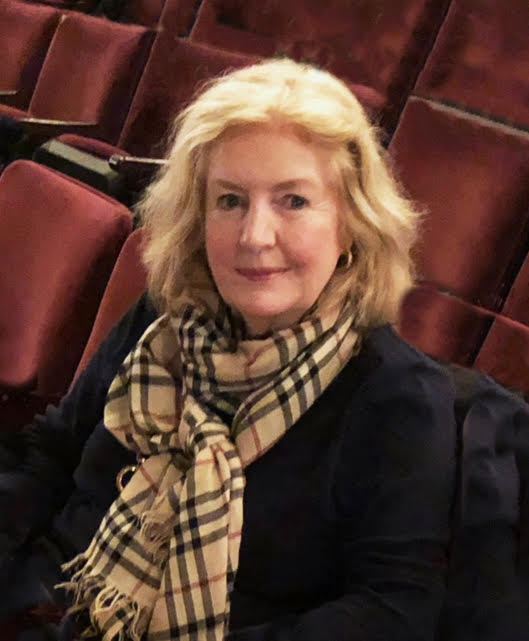 CONTRIBUTING WRITER: Annette Gallagher Weisman is a freelance writer who has been coming to Aspen for a long time. An award-winning essayist, she writes about food, wine, books, and travel. Annette has been published in several national and regional publications including People, TheWineBuzz, and EdibleAspen. In her spare time, Annette is an avid reader, cook, and tennis player, and was once told by an Aspen ski instructor "You don't ski badly for an Irish person."
Campo De Fiori
Located in the heart of town, Campo is known for its lively social and warm atmosphere. Chris Carmichael, Bar Manager, is part of the Campo family and adds to the energy, always ready for an authentic conversation. And then there is "Campo Dave," Dave Ellsweig, who greets you at the door with his handsomeness and charming smile.
When you walk around Aspen and speak of the famous locals. "Campo Dave" is definitely one of them! David started his restaurant career in high school and worked his way through Arizona State University where he graduated Summa cum Laude. After leaving graduate school at Harvard, David had a strong desire to explore and traveled around the world visiting over 100 countries. Dave's absolute clarity and certainty of wanting to create the ultimate life experience drew him from Manhattan to Aspen in 2001, where he began working at Campo. It became obvious very quickly that Dave was someone special. The things that can stress a normal person, like crowds out the door,  actually motivate and energize Dave. He ascends physical and intellectual challenges that very few could conquer. His incredible passion for life and continuous curiosity and desire to be the best he can be, offer him an innate ability to connect with virtually everybody he meets. And his natural capability to lead, motivate and inspire, combined with his brilliance, have helped build a dining room team that brings something quite special and very personalized to each guest's experience.  We could not be happier than to have David offering his vision and leadership, welcoming guests and discussing food and wine at Campo Aspen nightly.
As for the food, Head Chef Giuseppe Garofalo uses the freshest local ingredients and imported cured meats and dried goods from Italy to create exceptional authentic Italian cuisine.
An extensive wine list and exceptional personalized care and service create a festive and vibrant atmosphere that feels similar to a wonderful dinner party! They also specialize in group events and a "Stock your Fridge" option. CONTACT
Throughout the offseason, Campo De Fiori is open for dine-in or pickup, Tuesday – Saturday from 6-9 pm.  Pickup or curbside is available 6-9 pm. Catering is also available.
Home Team BBQ Aspen
An all-time favorite family restaurant in Aspen is Home Team BBQ, with Cache Cache Executive Chef and Partner Chris Lanter as the head chef and pitmaster.
After playing on B-Milk head to Home Team inside the Inn at Aspen and gather around the cozy sitting nook by the stone-covered fireplace, or cuddle in with your pod in a booth with handcrafted wood tables and get ready to get seriously quiet why gobbling down the Baked Queso along with crispy chicken wings with a dry rub and Alabama White Sauce that will keep you drooling for more.
If you just need to Zamboni the stress away, sidle up to the fun circular 25-seat bar and watch a game on their multiple TV's while drinking frozen Game Changers, or combo their famous chicken wings with a Tatooine; Jalapeño, Arbol Chile Infused Altos Blanco, Prickly Pear, Fresh Lime, Agave, Citrus Salt, Grapefruit Bitters or a Home Team Michelada; Coors Banquet, Natural Blonde, Pepper Vinegar.
No Reservations.
HOOCH Craft Cocktail Bar
If you are looking for intimacy, HOOCH is your spot. Owned by Meat & Cheese restaurant owner, Wendy Mitchell, HOOCH oozes with ambiance with "beautiful bottles of booze, chandeliers, couches and comfy chairs, thrift store art and fun music."
Hooch opened in 2016, in the basement under Meat & Cheese Restaurant & Farm Shop. Like Meat & Cheese, the attention to quality of ingredients, attention to detail and an ambience that attracts locals, industry professionals and Aspen visitors.

Hooch is a Craft Cocktail Bar and our bartenders are hard at work to make the best cocktails you've ever had. We have a seasonal menu that has new concoctions as well as twists on classics or just straight up traditional cocktails. Hooch also features craft beers on draft, wines by the glass and Fernet Branca on tap.
L'Hostaria Ristorante
Another hot local spot, L'Hostaria has a great bar menu and a spacious dining room. L'Hostaria restaurant owner Tiziano has "both a passion for gourmet Italian cuisine and the patience for the time consuming old fashion cooking techniques it takes to make it right."
If you ask the regulars, you can't do wrong with the Carpaccio di Carne, the Fettuccini Alla Bolognese, and the Tiramisù Dell'Hostaria.
If you hit it right, you'll feel as if you are sitting on the set of Top Gun with Bartholomew as your bartender. Tell him we say hi!
Make sure to make reservations for their anniversary week November 12-14th.
Wild Fig Aspen
One of the restaurants owned by Craig & Samantha Cordts-Pearce, this is a favorite for ambiance and intimacy conducive to hobnobbing with the beautifully friendly people in town. With a large white L shaped bar and small tables, Wild Fig is a wonderful place to go alone, or on a date and the menu is a gem with Mediterranean dishes with specialty cocktails that tease the palette.
Allegria Italian Restaurant in Carbondale
Located directly on Main Street in Carbondale Colorado, Allegria is a charming Italian restaurant with European flavor and flair. Enjoy your favorite pasta dish and top it off with a glass of vino from their curated wine list.
Outdoor dining for Allegria ended Oct 31 and will begin again with limited seating indoors on Nov 4. Curb-side pick-ups and delivery throughout the valley will continue. Online Orders.
Allegria has a full off-site catering, in house chef service in place to customize menus and events to your specifications. Think ahead about holidays, family, company gatherings, and employee appreciation. They also offer custom-made functions at the restaurant designed for your needs for up to 30 pp. Call Andreas & Sigrid directly 970 379 7303 or visit the
website.
Gift certificates 
may be sent directly via email to your designated person. You can also choose the traditional way by mailing the gift certificate and designated gift card to gift your family, friends, employees or a simple Thank You to someone.

Free Range Kitchen & Wine Bar in Basalt
Free Range Kitchen & Wine Bar is a fun community restaurant & wine bar with warm, friendly service and great atmosphere in historic downtown Basalt.  The owners, Steve & Robin Humble, have been immersed in the Roaring Fork valley's restaurant scene for 30 years. Along with Chef Chris they create a menu that offers seasonal, innovative comfort food using responsibly farmed,  freshly harvested ingredients without hormones or antibiotics, supporting the local Colorado farming and ranching communities.
In normal times, the bar is one of the most fun mid-valley with boutique global wine offerings, hand selected by Steve, and a wide selection of regional craft beers and specialty cocktails using artisanal spirits and house-made infusions.
Reserve your own Igloo on the patio, each seating 6-8 guests. Local-offseason specials on Igloos available from 11/3 thru 11/14. Email [email protected] for more info. After that, Igloos will cost $25 per person, which goes directly to the Igloo rentals, then $50 per person Food & Beverage minimum for 6 or more guests.
Free Range will also be doing 2 wine dinner events a month in the 6 Igloos set up at Dallenbach Ranch. Cost is $135 + tax & 20% gratuity per person which includes a 3 course dinner by Chef Chris and wine (also includes igloo and all service rentals). Email [email protected] for more info. Free Range is a perfect space for parties and events! They also do offsite catering for any size group.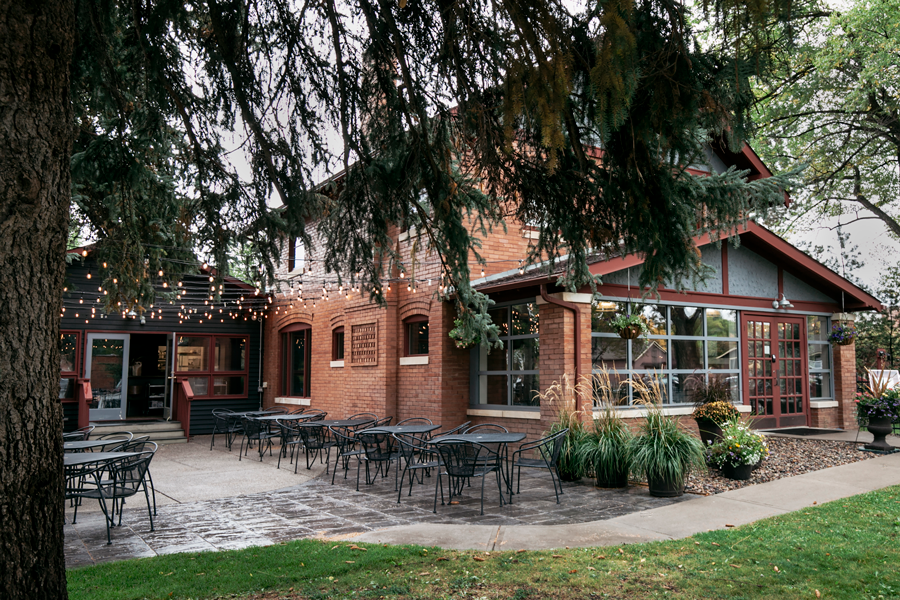 Landmark Cafè
Check out their Dirtbag Debutant outlet for local artist & makers showcasing their goods in store & online.
 Cell: 970.510.5321 | Email: [email protected]
Riviera Supper Club & Piano Bar, Glenwood Springs
Special Review by Jillian Livingston
The Executive Chef and Owner of Riviera Supper Club, Travis Owen,  has been in the industry from the age of thirteen. His playful culinary techniques infuse cultural flavors.
My journey began with the French Baked Brie appetizer with house-made orange marmalade, accompanied by a preserved lemon vinaigrette dressed salad and sourdough crostini. I had intentions to share but was transported to another place far more exotic than Glenwood Springs and I decided to linger there.
The other dishes offered a peak into Owen's love for the mingling of flavors. Not being much of a carnivore, I was surprised by how much I enjoyed the pulled pork with Char Siu (a traditional Chinese BBQ sauce) alongside a honey marinated garlic crusted grilled shrimp with soy, fish sauce, and lime. My exotic new world just got more spicy.
Our final dish was a play on Franks 'n' Beans with grilled Snake River Wagyu Beef Frankfurters nestled into a bowl of Trav's famous baked beans, accompanied by Wisconsin white cheddar cheese curds and garnished with pickled onions. For someone who tends to stick with light food, my palette was reawakened to a time lived in NYC where I was much more fun and adventurous with food.
The live music and theatre at The Riviera Supper Club began with Phantom of the Opera Musical Director Jonathan Gorst. Kyle Jones is the current musical director. I can only imagine the incredibly intimate evenings that transpire in there once they resume their "normal" programming. Riviera Supper Club is on my list to go back and experience the entire production.
ENTER TO WIN THE ASPEN COOKBOOK GIVEAWAY
https://www.instagram.com/p/CHRWGINl7hD/